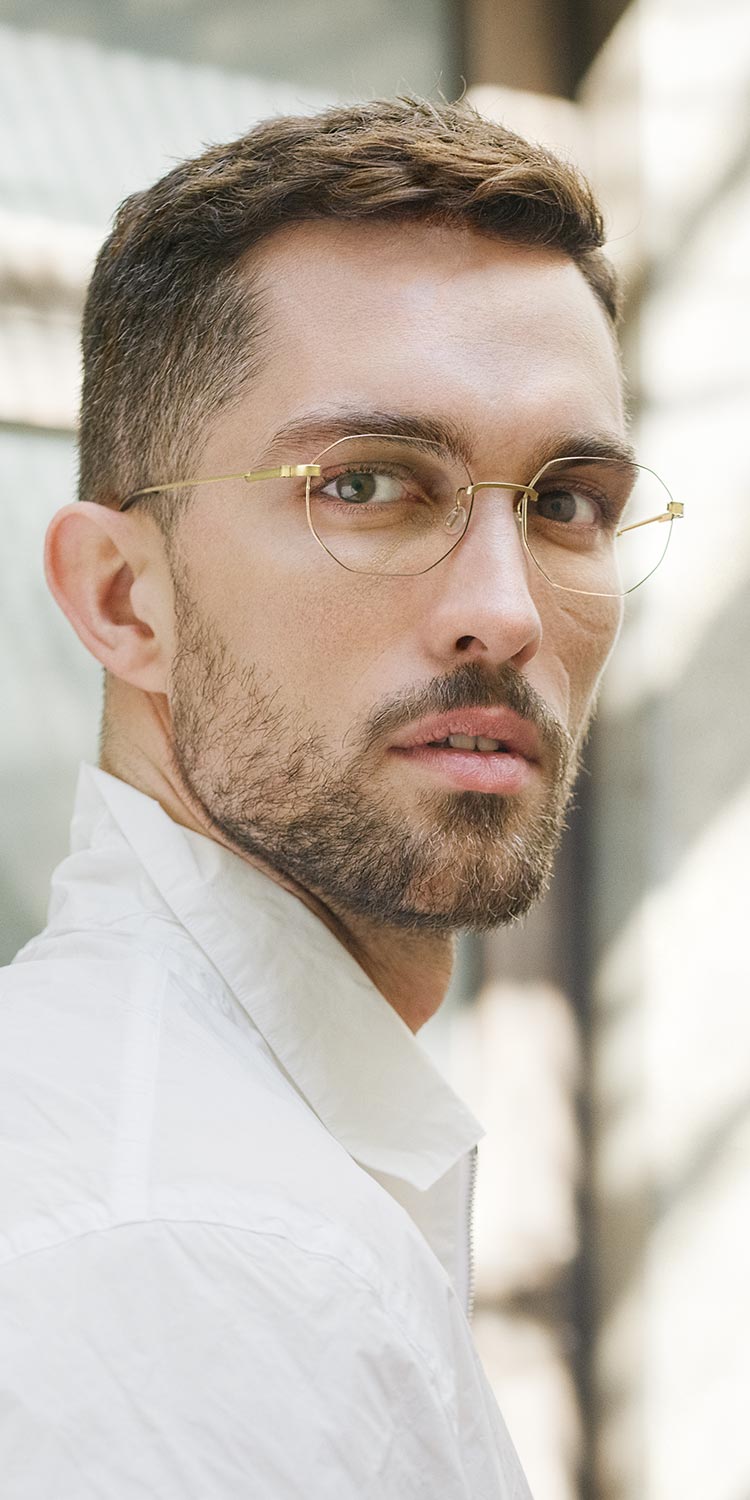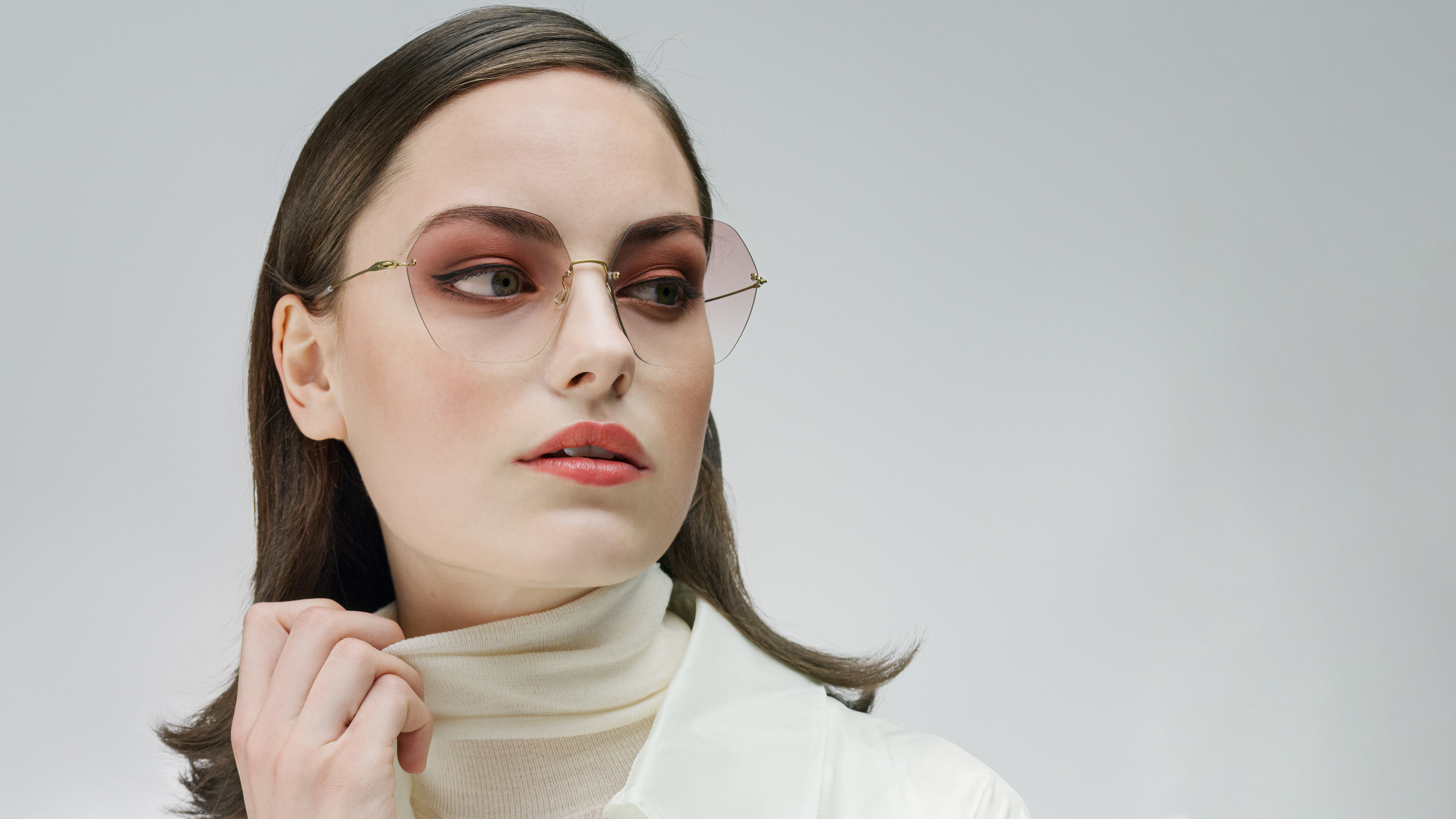 rimless titanium eyewear
LINDBERG rimless titanium eyewear is known for its elegant, minimalistic design and light feel. But do not let the subtlety fool you. With the ultra-lightweight rimless glasses, you will be wearing a piece of beautiful engineering stripped clean of any redundancy.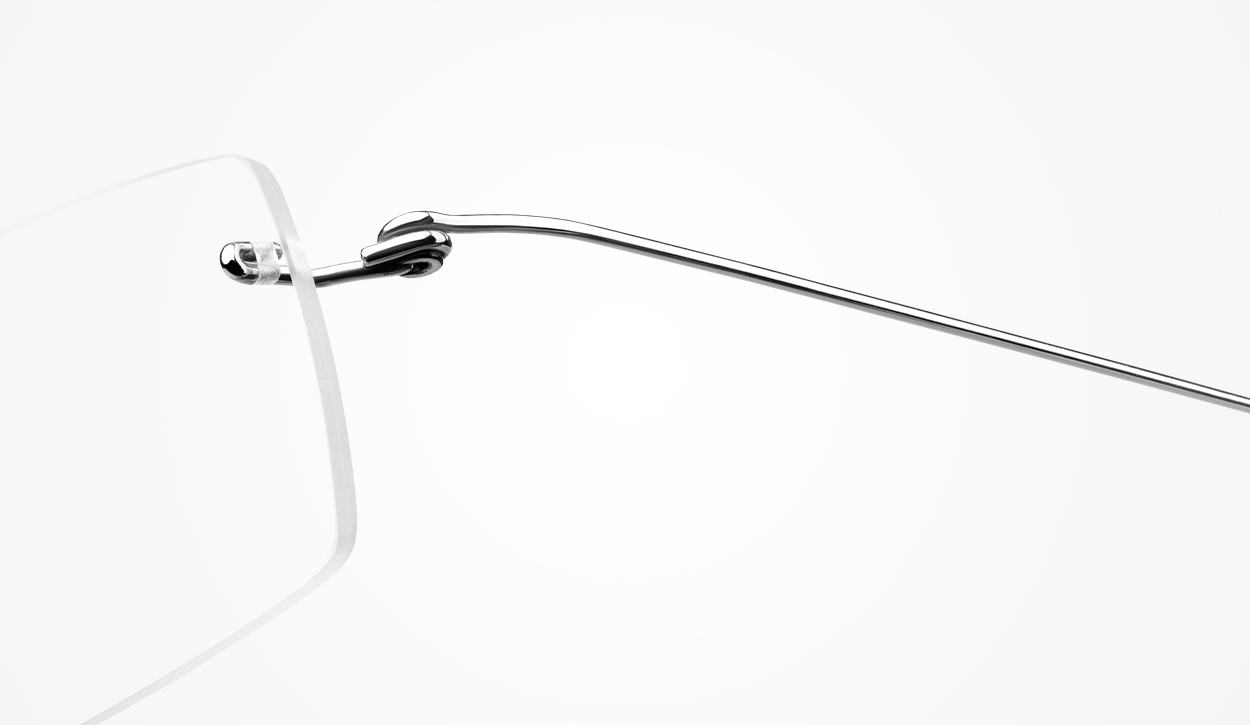 One of the signature hinges of LINDBERG, beautifully engineered without screws.
With no screws, rivets, or unnecessary elements, the rimless eyeglasses are a testament to the possibilities of titanium. Every pair possesses the best qualities of titanium as are: ultra-lightweight, flexible and durable.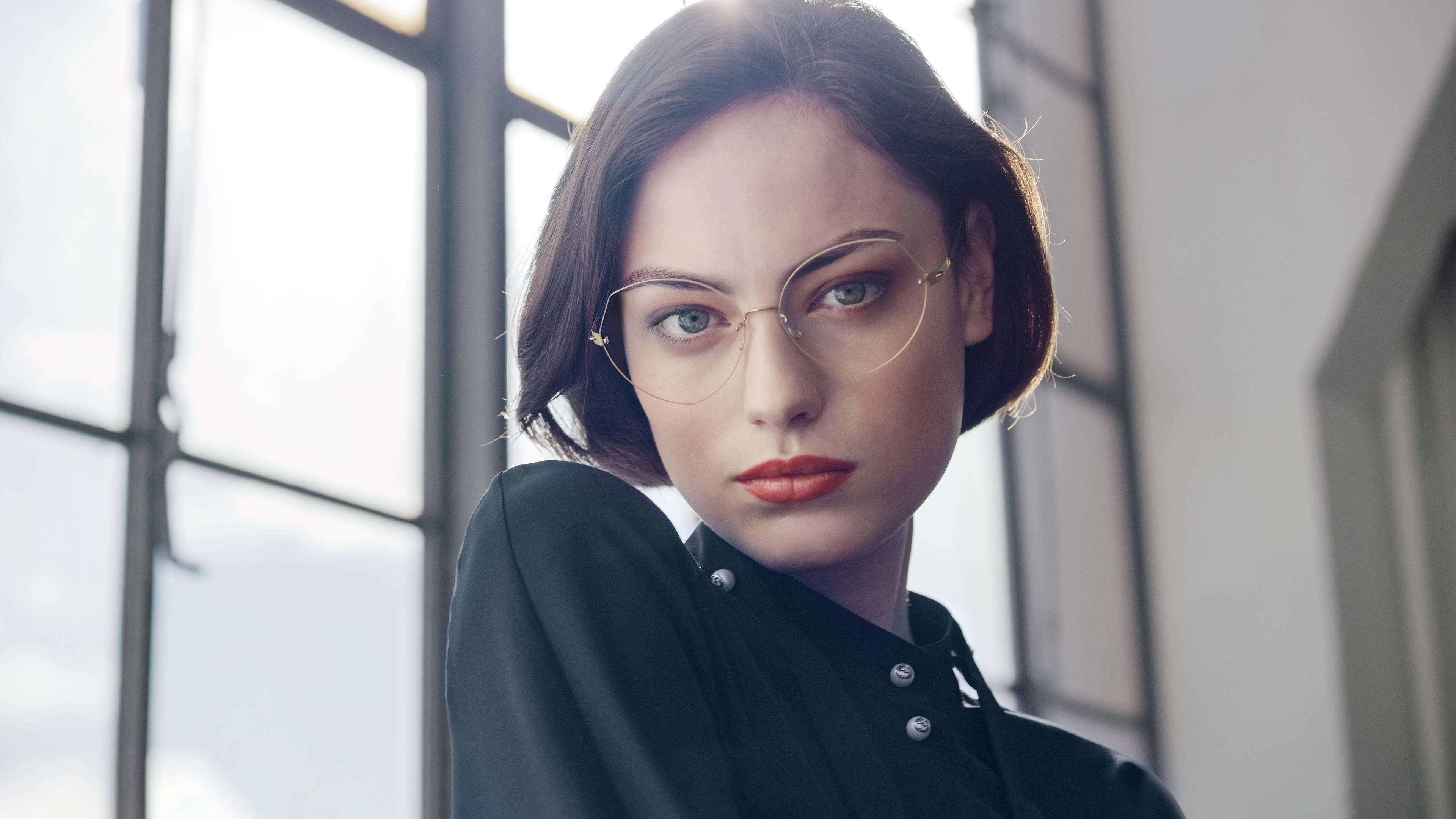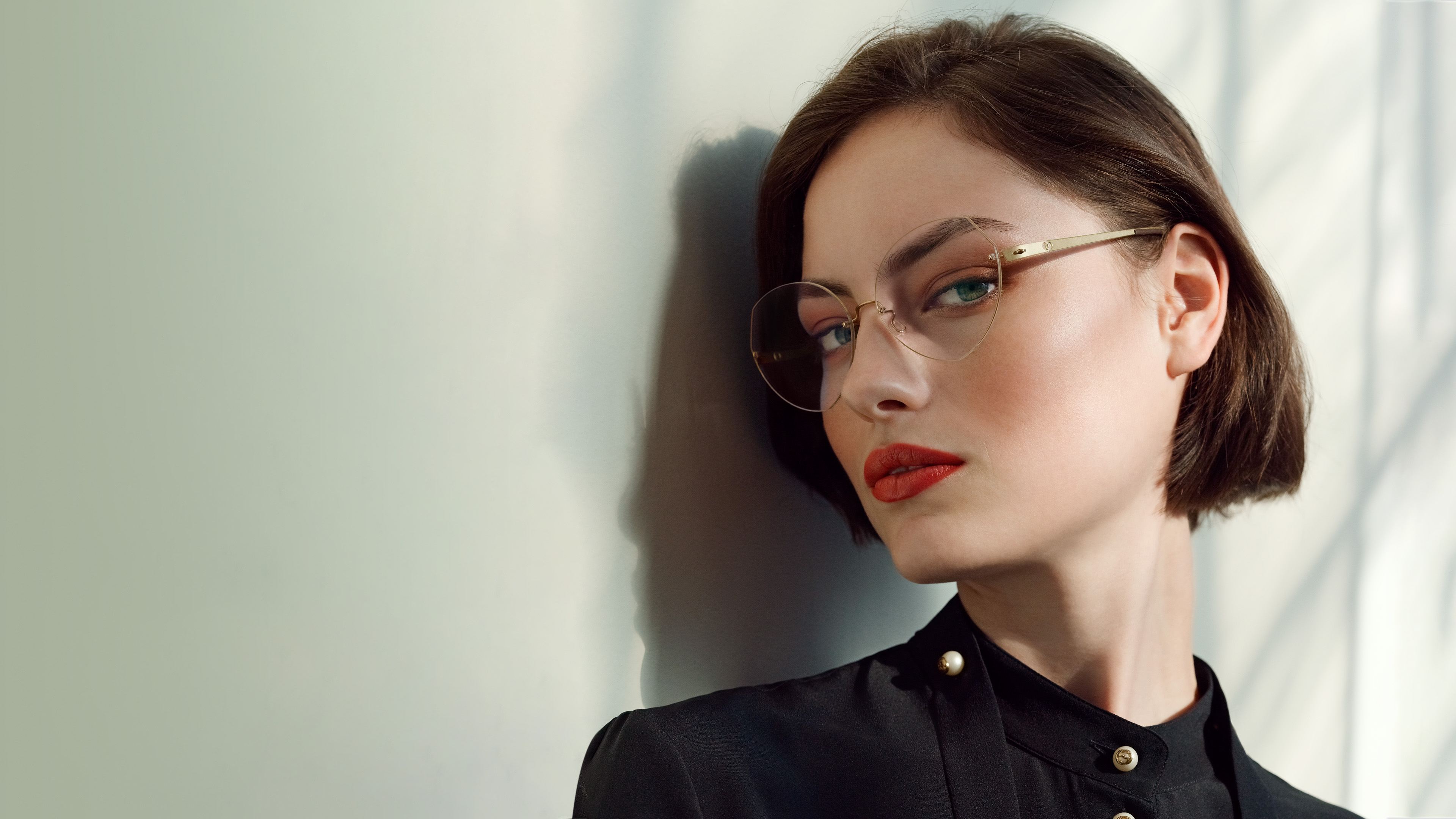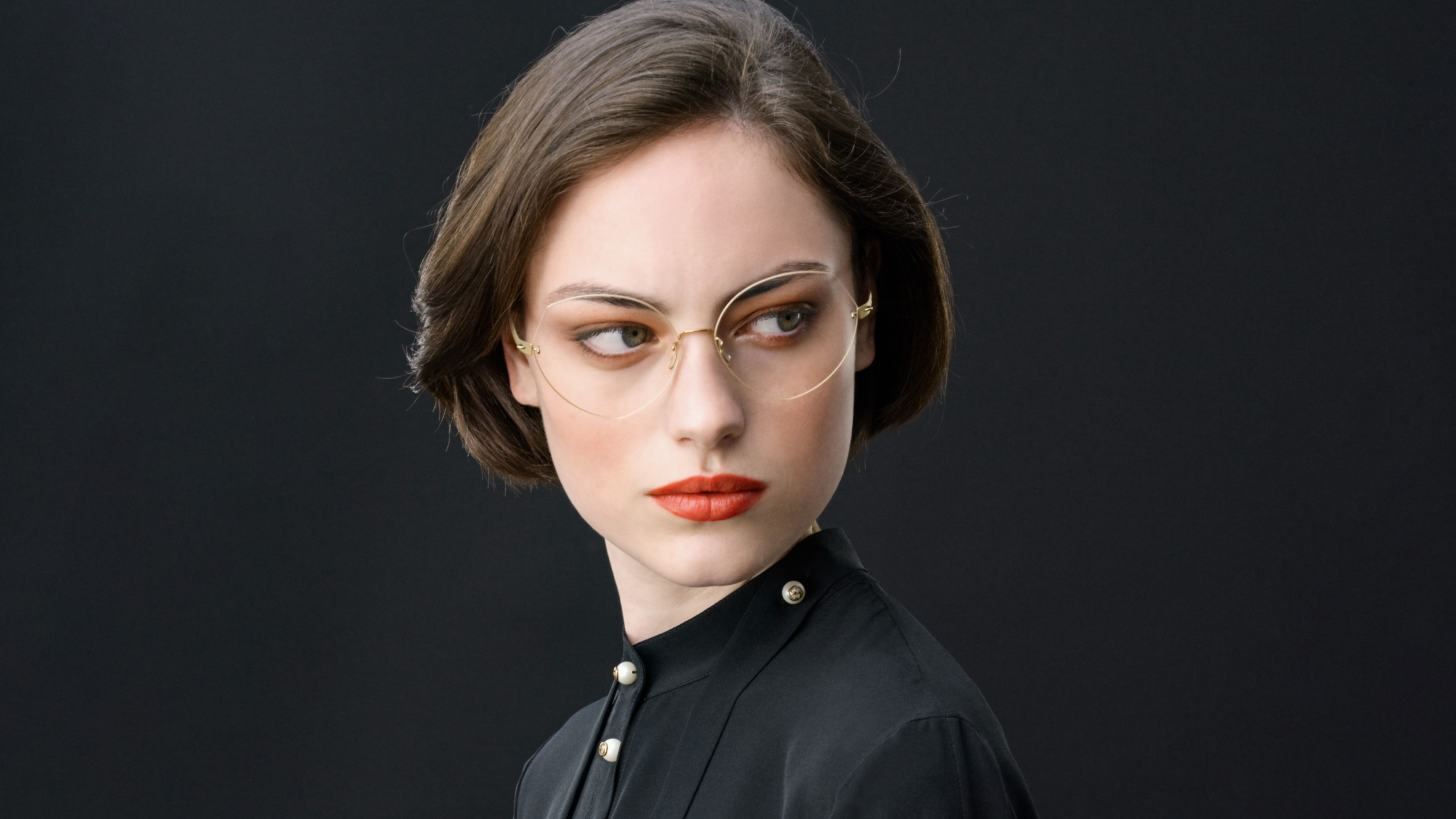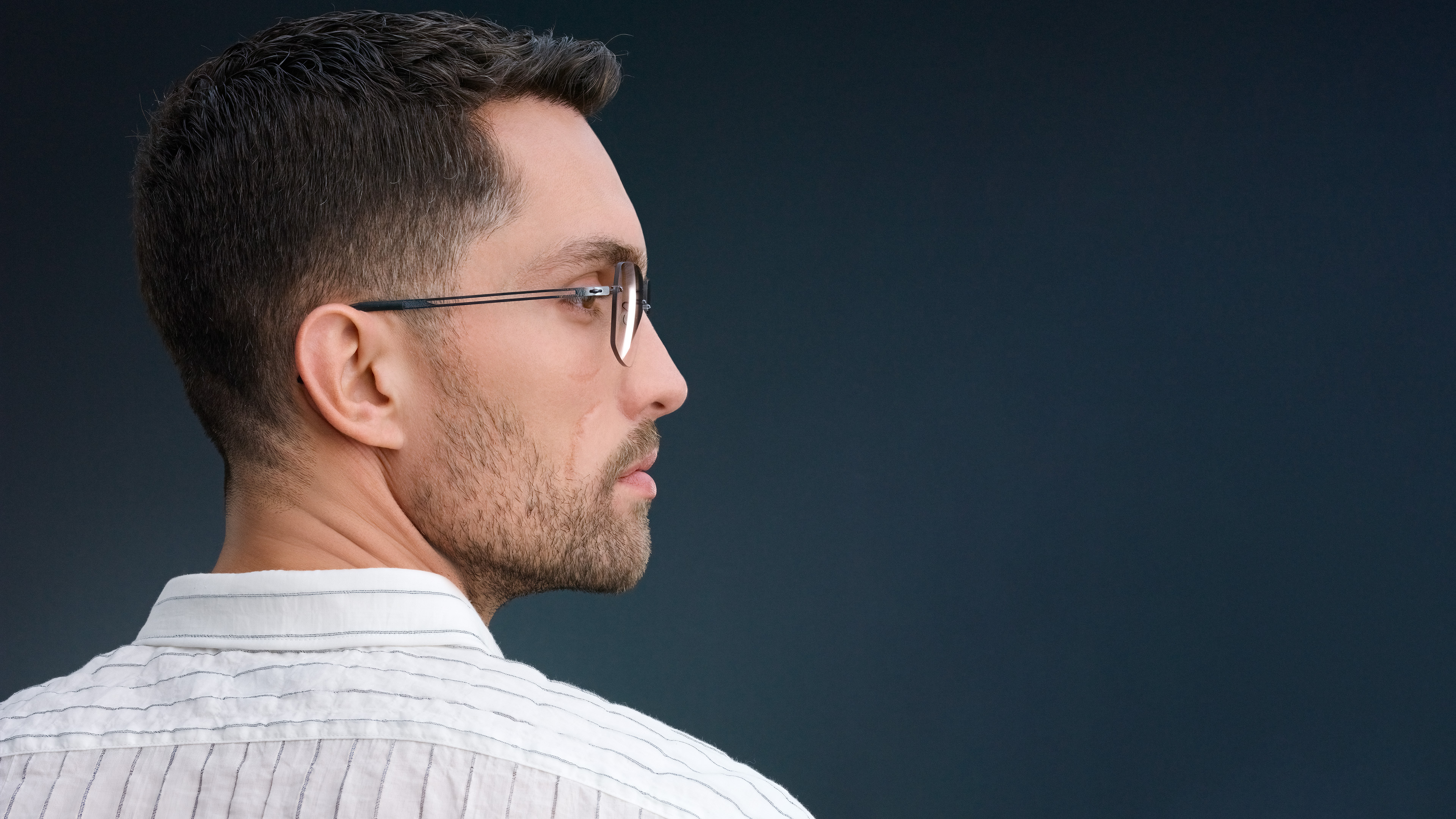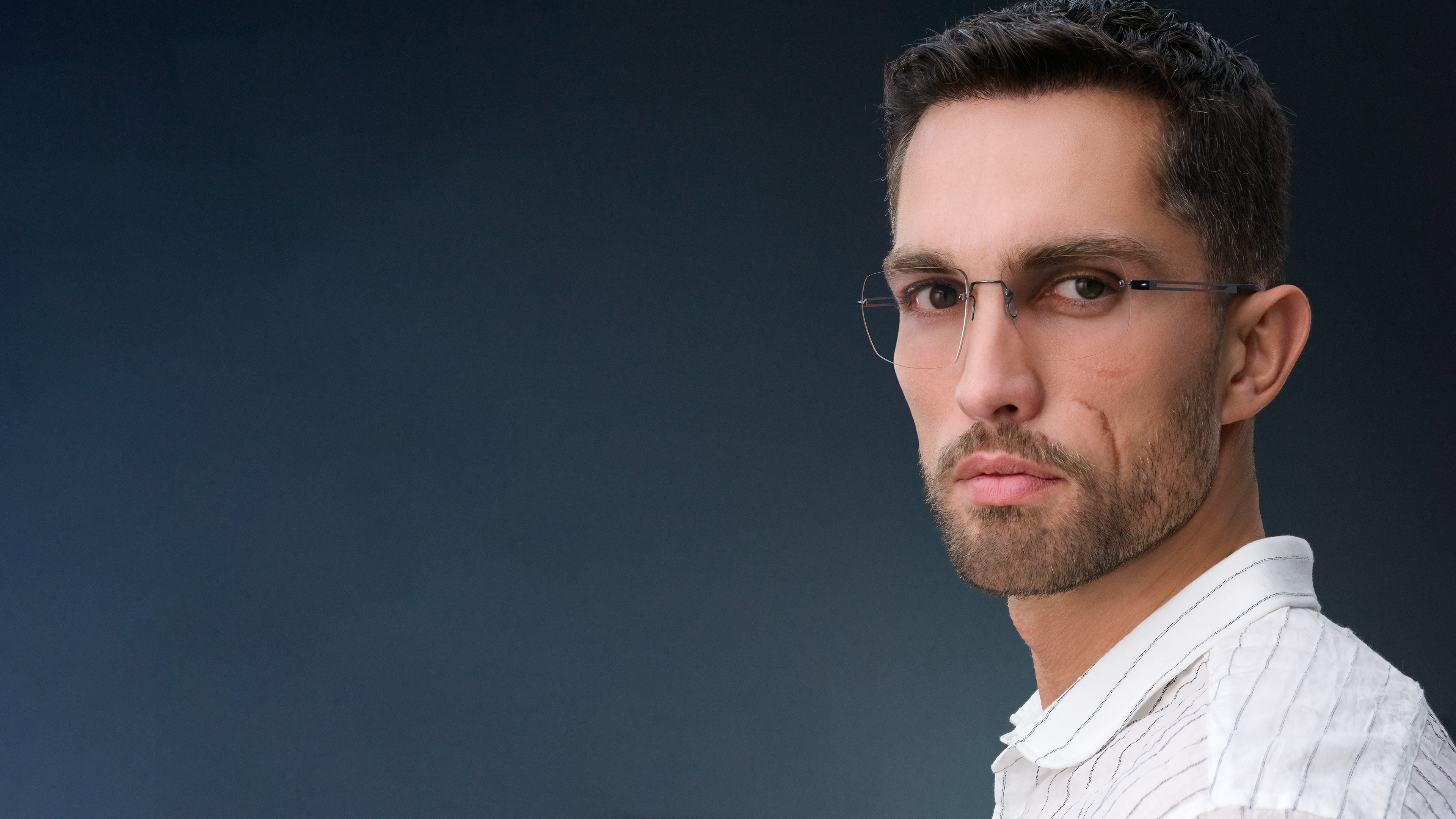 The many customisable options can be used to create truly unique pieces of eyewear.
customise
LINDBERG rimless eyewear is fully customisable. These stylish glasses feature upbeat and refreshing options of coloured lenses, bold temples, vibrant groove colours and unique geometrics.
Play with the shape of your lenses for a different look. Round, soft, small or square, everything goes. With this wide array of rimless glasses, there is always a perfect pair for your unique style and face shape.
colours
The colouring method of LINDBERG titanium eyewear is manual and highly specialised, which results in slight colour variations for every pair. LINDBERG titanium eyewear comes in 36 different colours. You can combine front colours, temple colours and temple covers to tailor your unique pair of LINDBERG glasses.
temples
Temples are one of the most important features for rimless glasses. LINDBERG temples come in different materials in a multitude of designs and colours – perfect for expressing your personal style.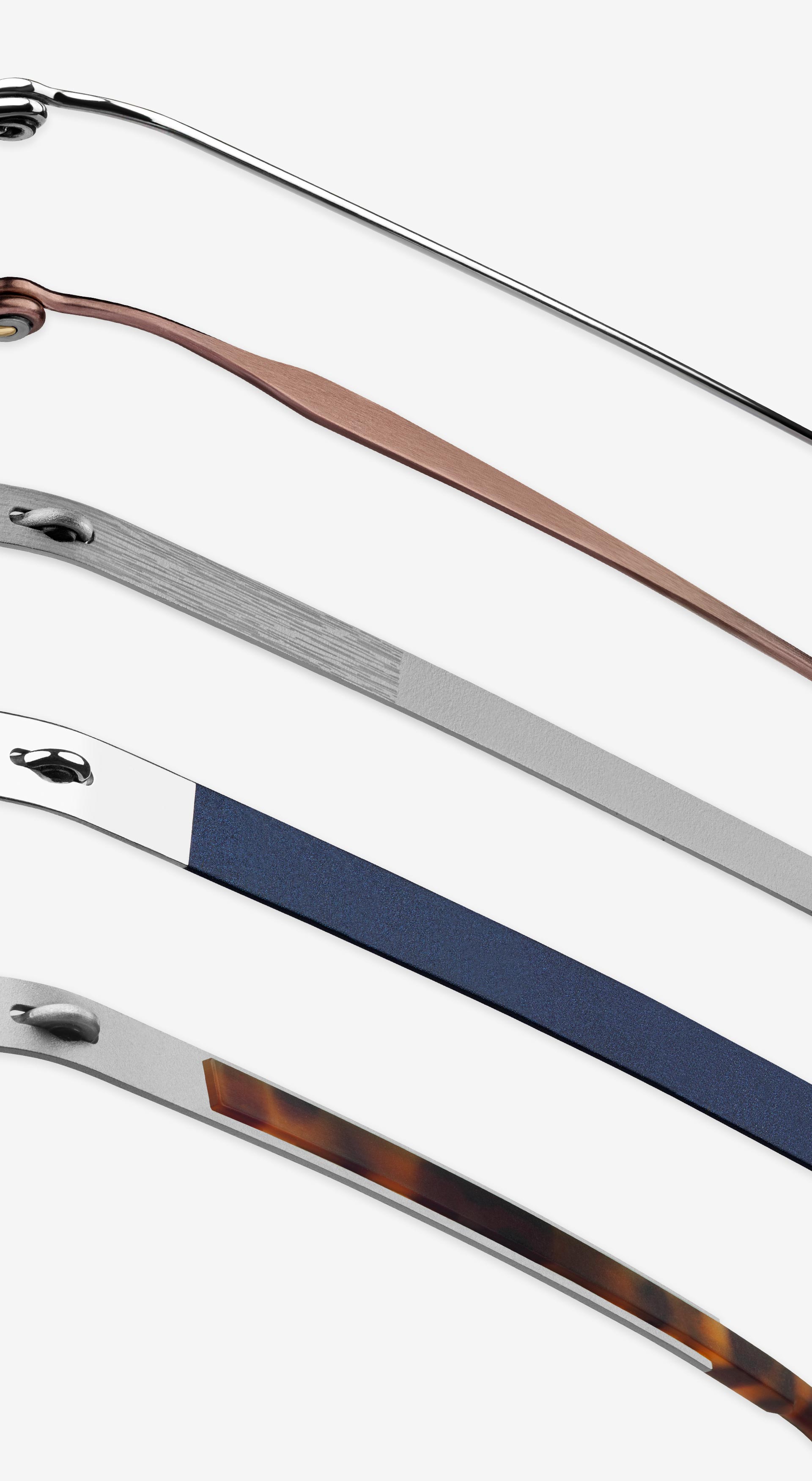 titanium wire · titanium plate · titanium and acetate
groove colours
Add your personal touch with a groove colour to outline the shape of your rimless glasses: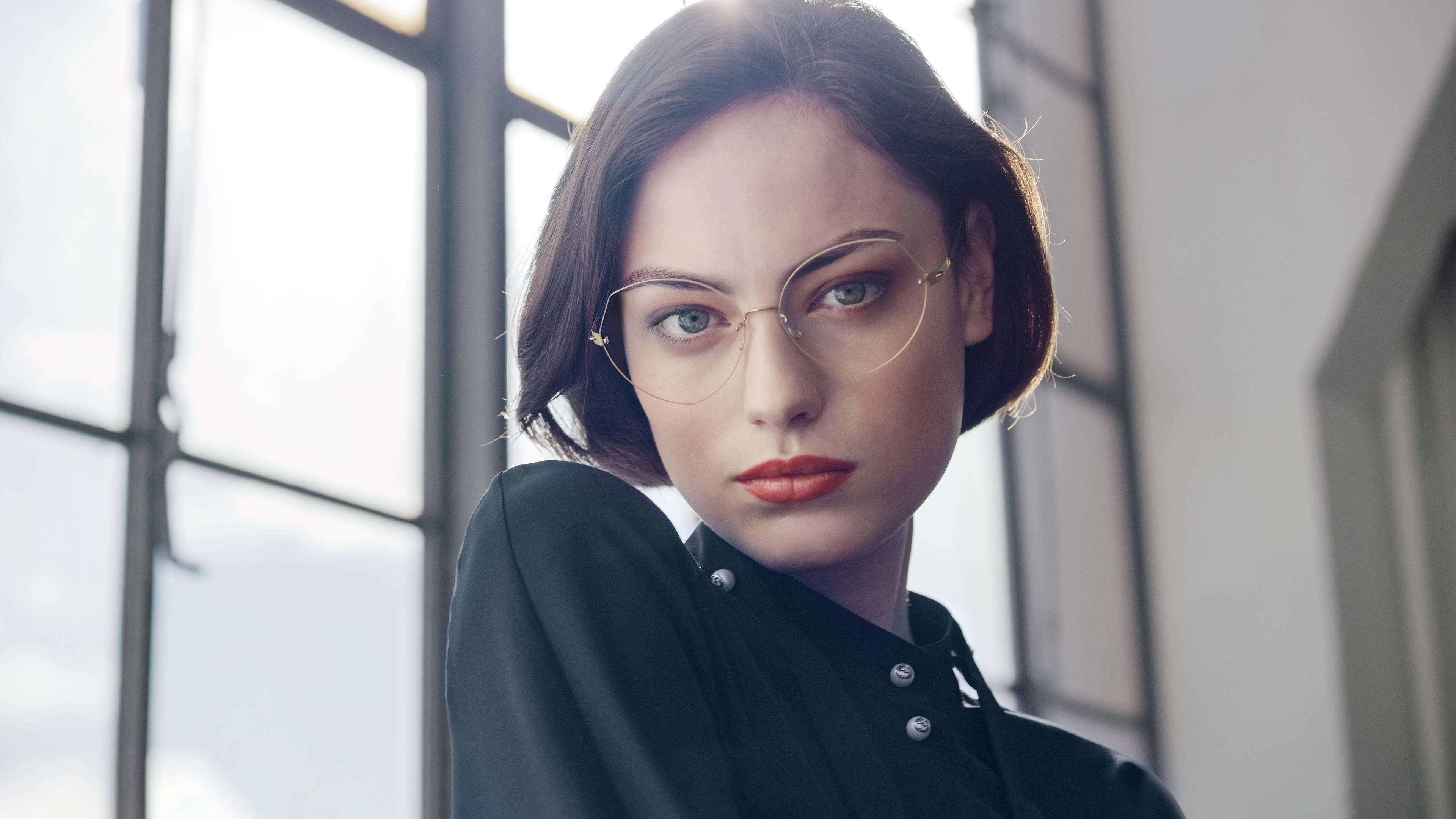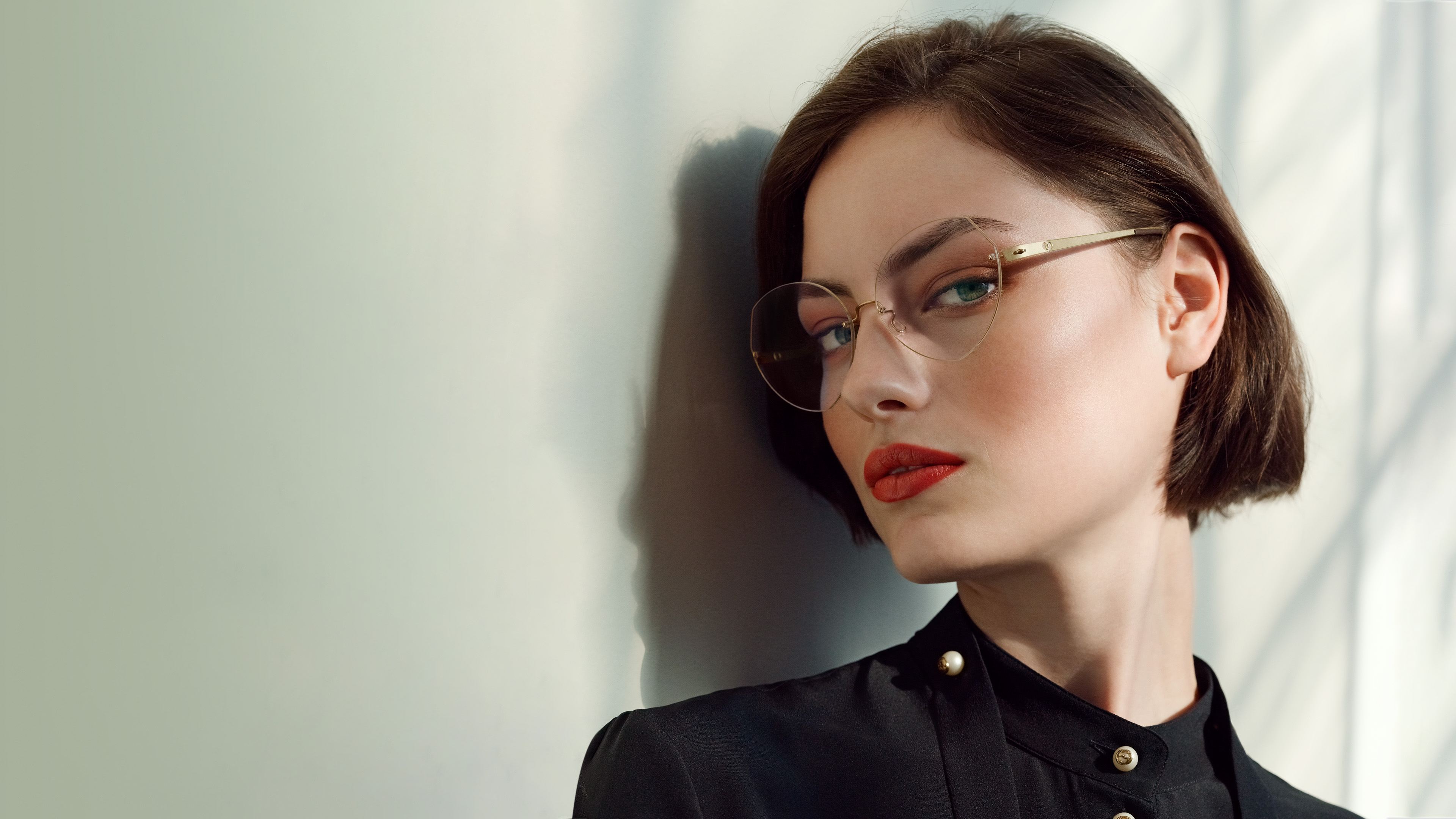 A groove colour adds a subtle touch to your rimless glasses.
spirit titanium
The spirit titanium collection is truly a classic among rimless eyewear. Its ultra-minimalistic appearance makes sure that nothing obstructs the face. The glasses can weigh as little as 1.9 grams giving you the perfect mix of comfort and design.