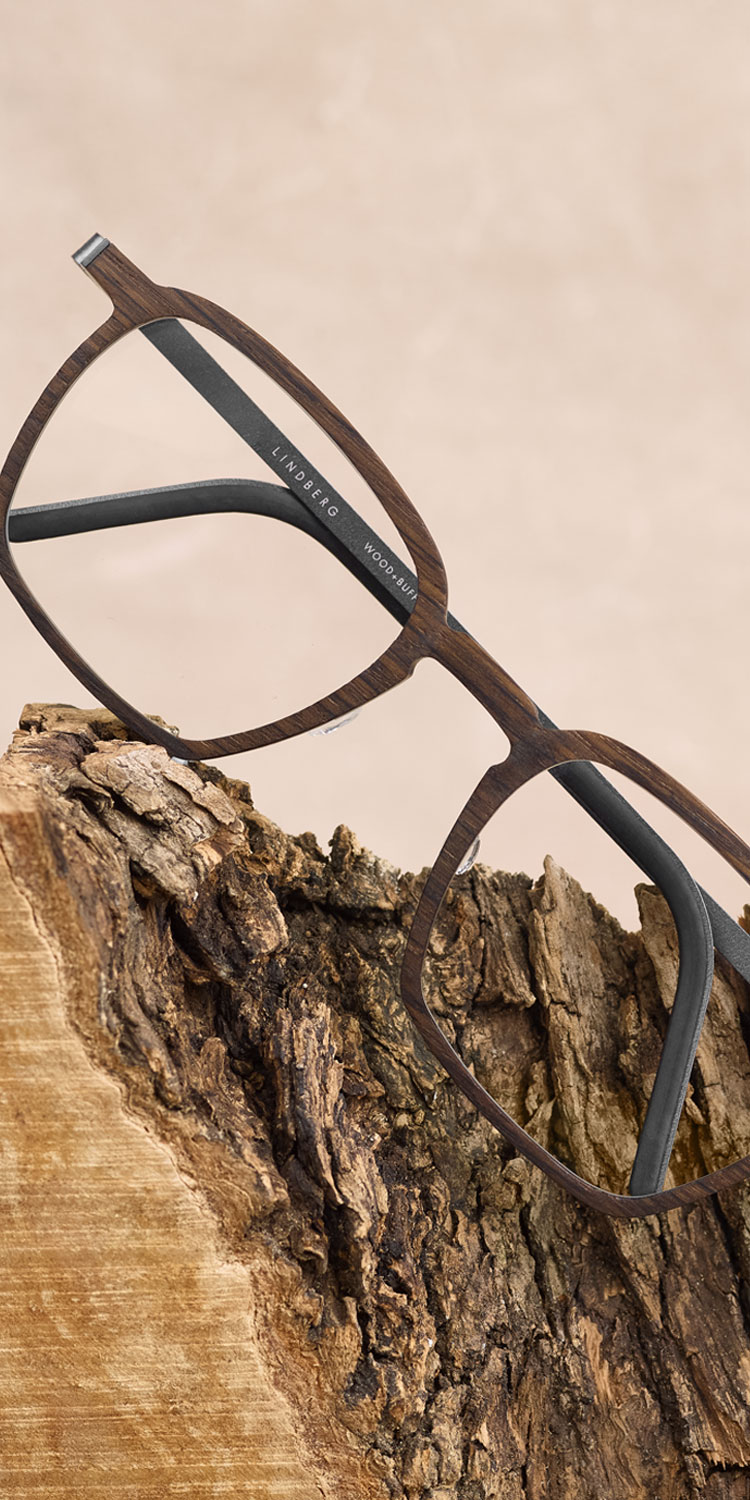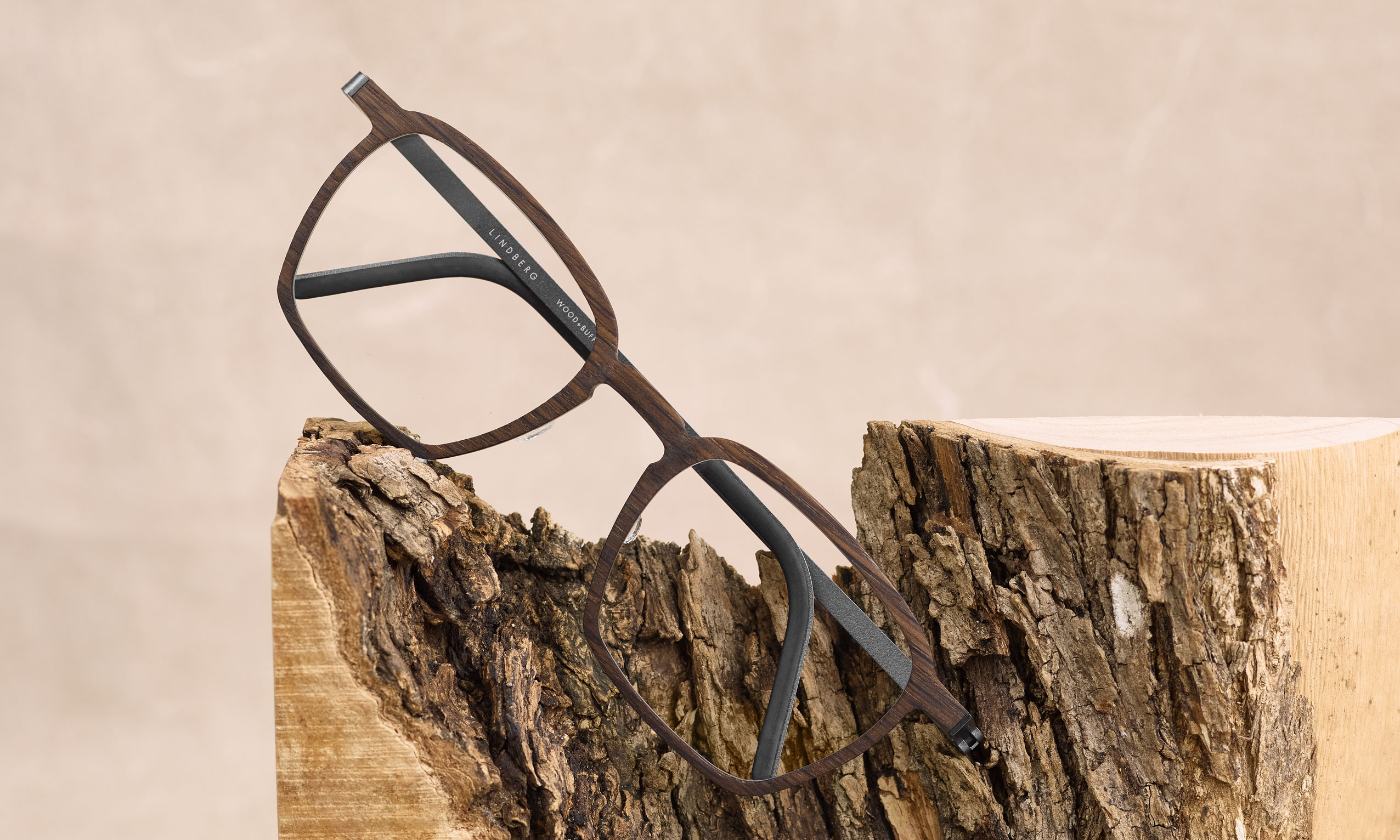 Nature in layers
Wood and design are eternally intertwined, with the versatile material being central to both classic and modern design. Glasses are no exception, with wooden glasses capturing the attention of eyewear designers and wearers from all over the world. The natural material carries several unique qualities and benefits that make it ideal for eyewear.
Classic wooden eyewear styles are sleek, streamlined, and timeless. There are no complex design elements or excessive ornamentation. It is simply great design with natural nuances, unique texture, and bold simplicity.
LINDBERG træ+buffalo titanium is handcrafted in a unique combination of wooden fronts with a multilayer buffalo horn-backing and titanium temples. Together, these three distinct natural materials ensure ultimate look, stability, and comfort for the wearer.
Wooden frames radiate warmth onto the wearers face, softens our natural facial features, and the natural colours complement practically any skin tones. Similar to our horn frames, a pair of handmade træ+buffalo LINDBERG frames are always one of a kind due to the distinct texture, grain, and surface structures of wood.