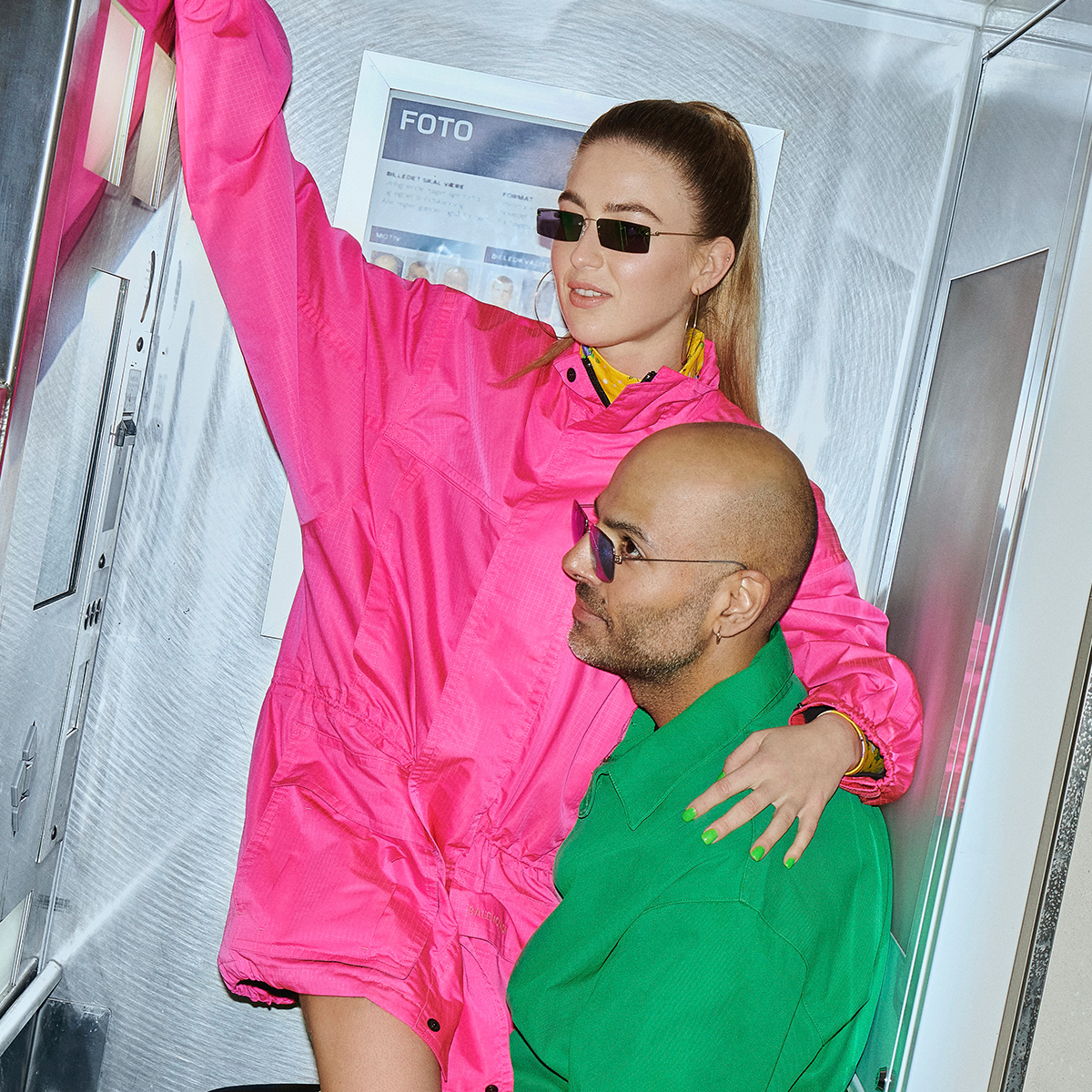 Photo Booth
– Emili Sindlev
og Mads Emil
The Copenhagen based couple, Emili Sindlev & Mads Emil, is known for their impeccable style and colourful fashion statements. In the Photo booth inspired series by ELLE Denmark the couple use our unique glasses to support their look and to enhance their personal style.
Emili and Mads look fashionable as always wearing LINDBERG eyewear in bold colours. The pictures speak for themselves – highlighting their love for fashion and the prominent trend, colour blocking; the art of taking opposite colours on the colour wheel and paring them together
in creative combinations that stand out.