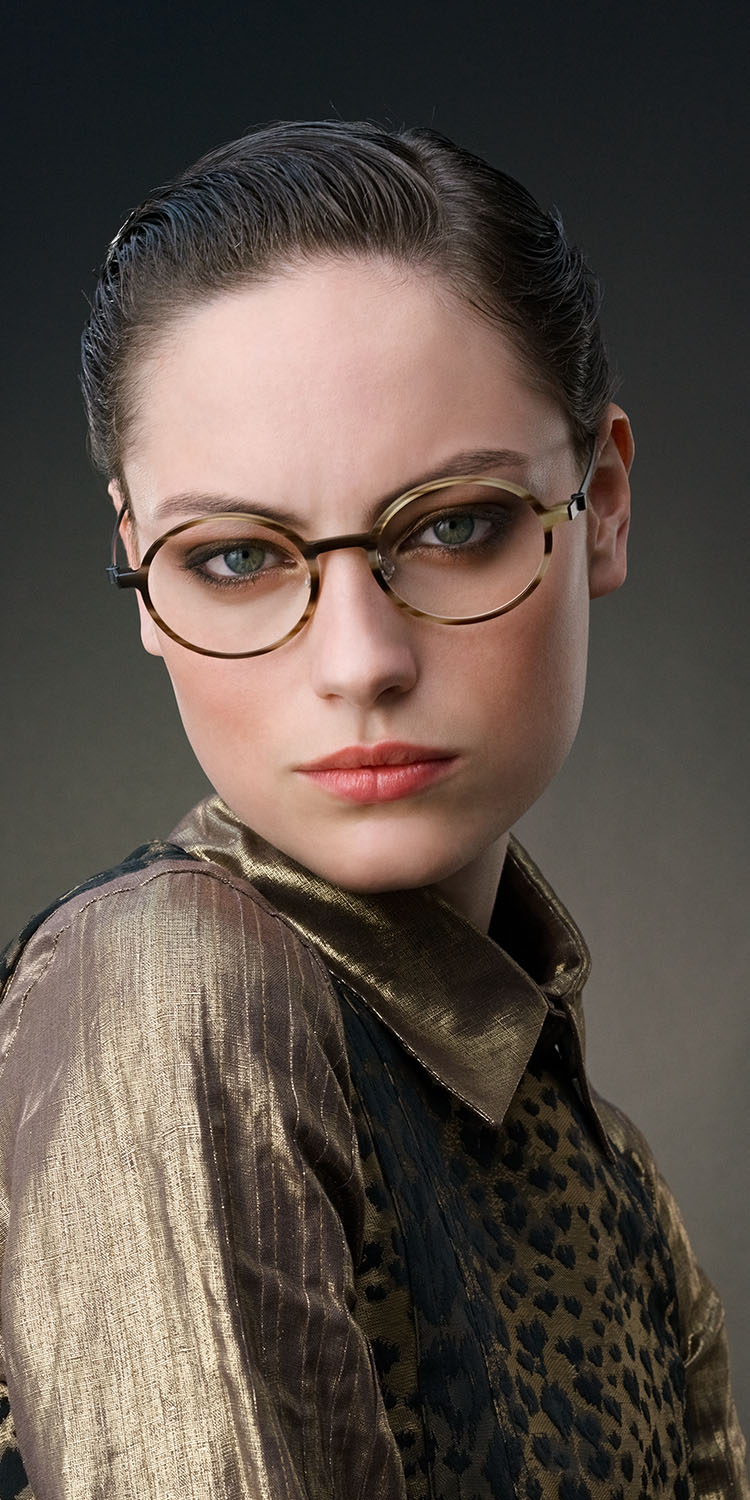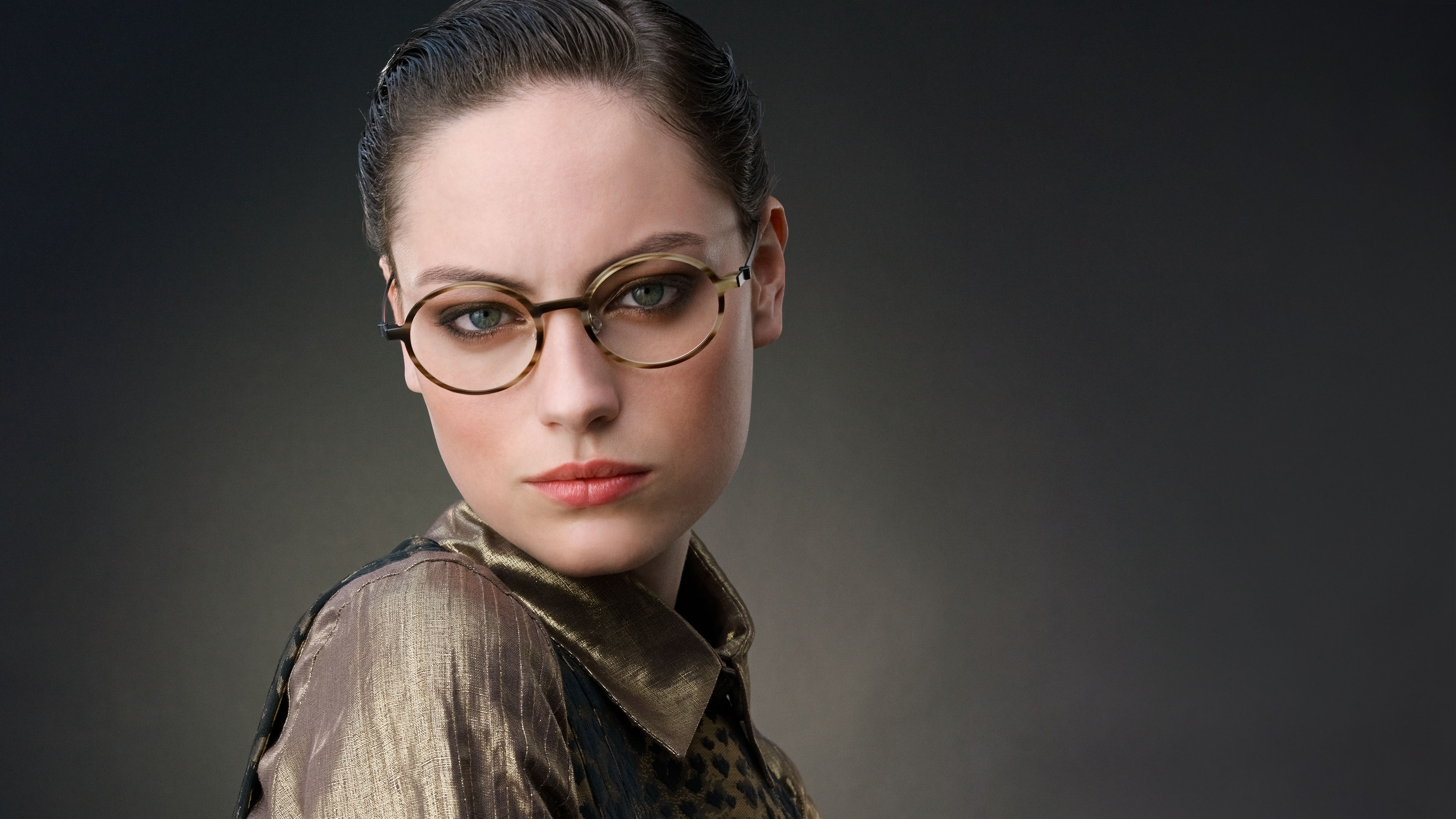 exclusive
craftsmanship at its best
the
LINDBERG

buffalo titanium collection

Our buffalo titanium collection is handcrafted from a unique combination of buffalo horn and our signature titanium to create stylish and beautiful eyewear.
Thanks to superior craftsmanship and solid technological skills, we are able to create the slimmest, lightest and best horn-rimmed glasses the world has ever seen. No less than 152 in-house processes are used to finish each pair of buffalo titanium making them truly unique pieces of minimalist Danish design.
Buffalo titanium features soft colours – suitable for any face.
creating comfort with titanium
The LINDBERG buffalo titanium collection is one of a kind in the eyewear industry. Why? The LINDBERG in-house designers and engineers have used their titanium know-how to develop a design which utilises all the best properties of titanium and horn. The beautiful engineering is seen in both the titanium nose bridge and temples.
The integration of a titanium nose-bridge serves multiple purposes. It gives the bridge a new level of stability, which allows for sleeker designs. The titanium arms of the bridge also give our buffalo horn glasses a high level of adjustability along with your own choice of nose pads, for a level of comfort never seen before.
The titanium temples are crafted without the use of screws and features an award-winning mounting technique. With your choice of temple length, we are also able to give you the best fitting buffalo horn glasses you will ever own.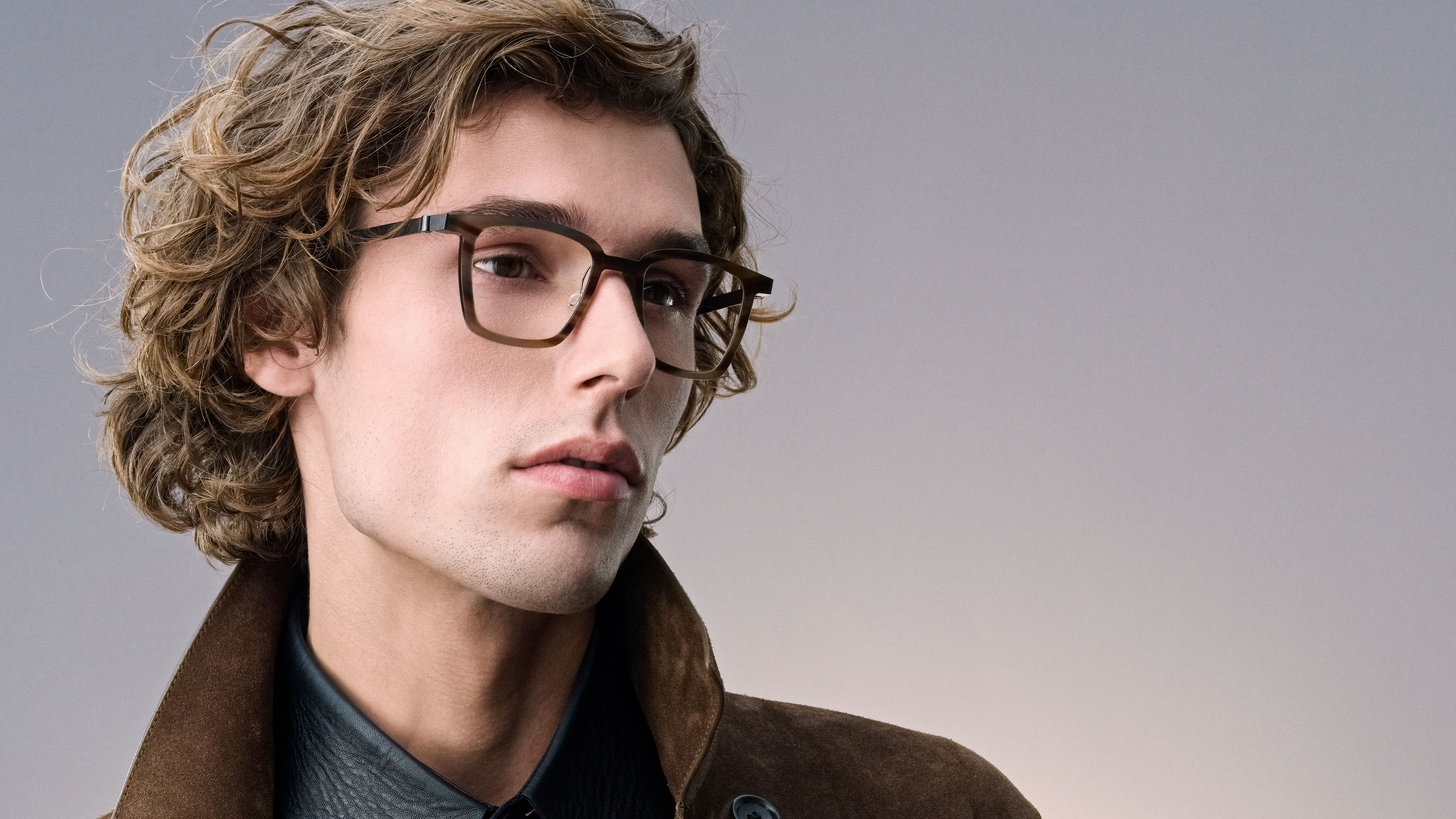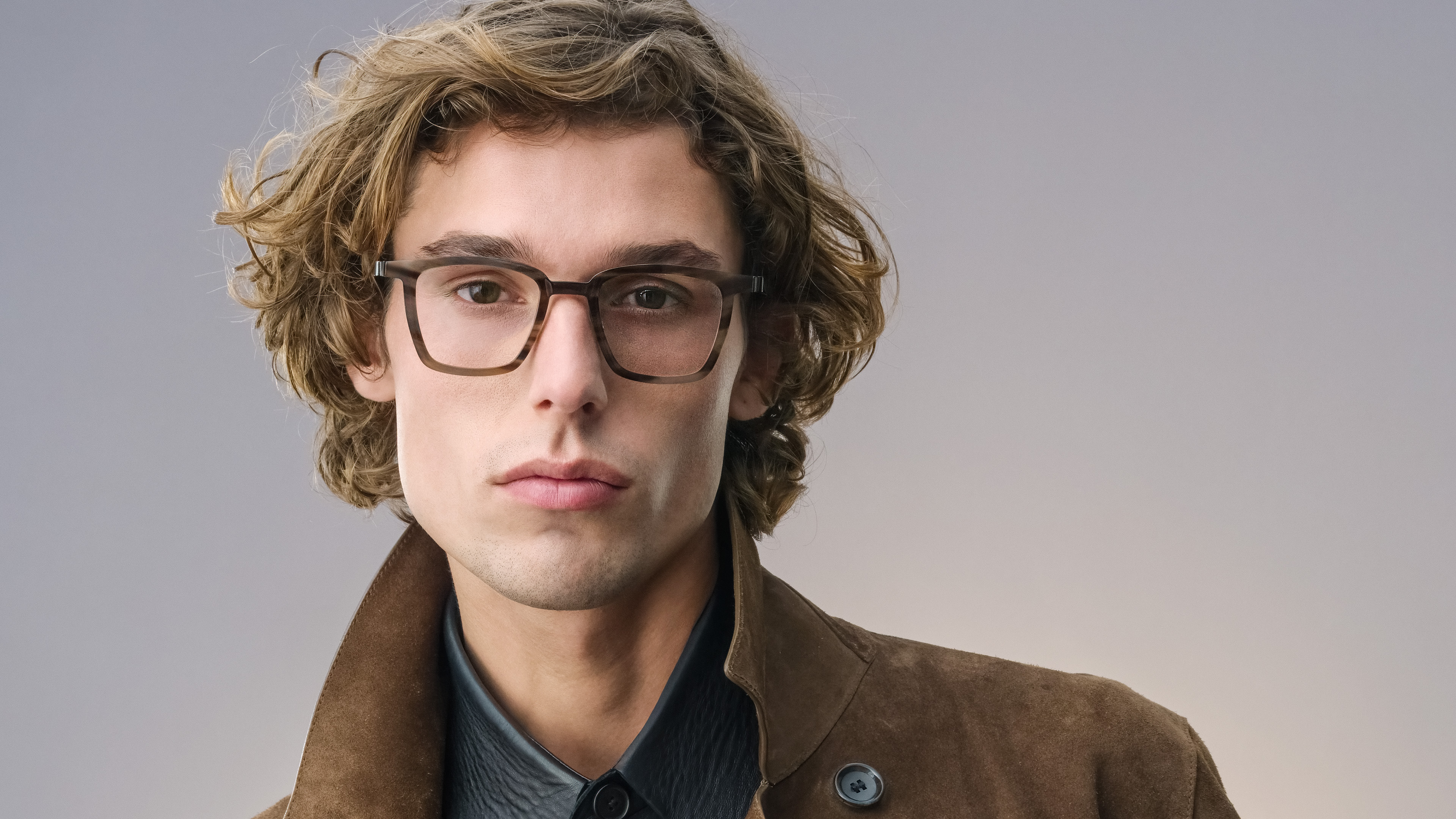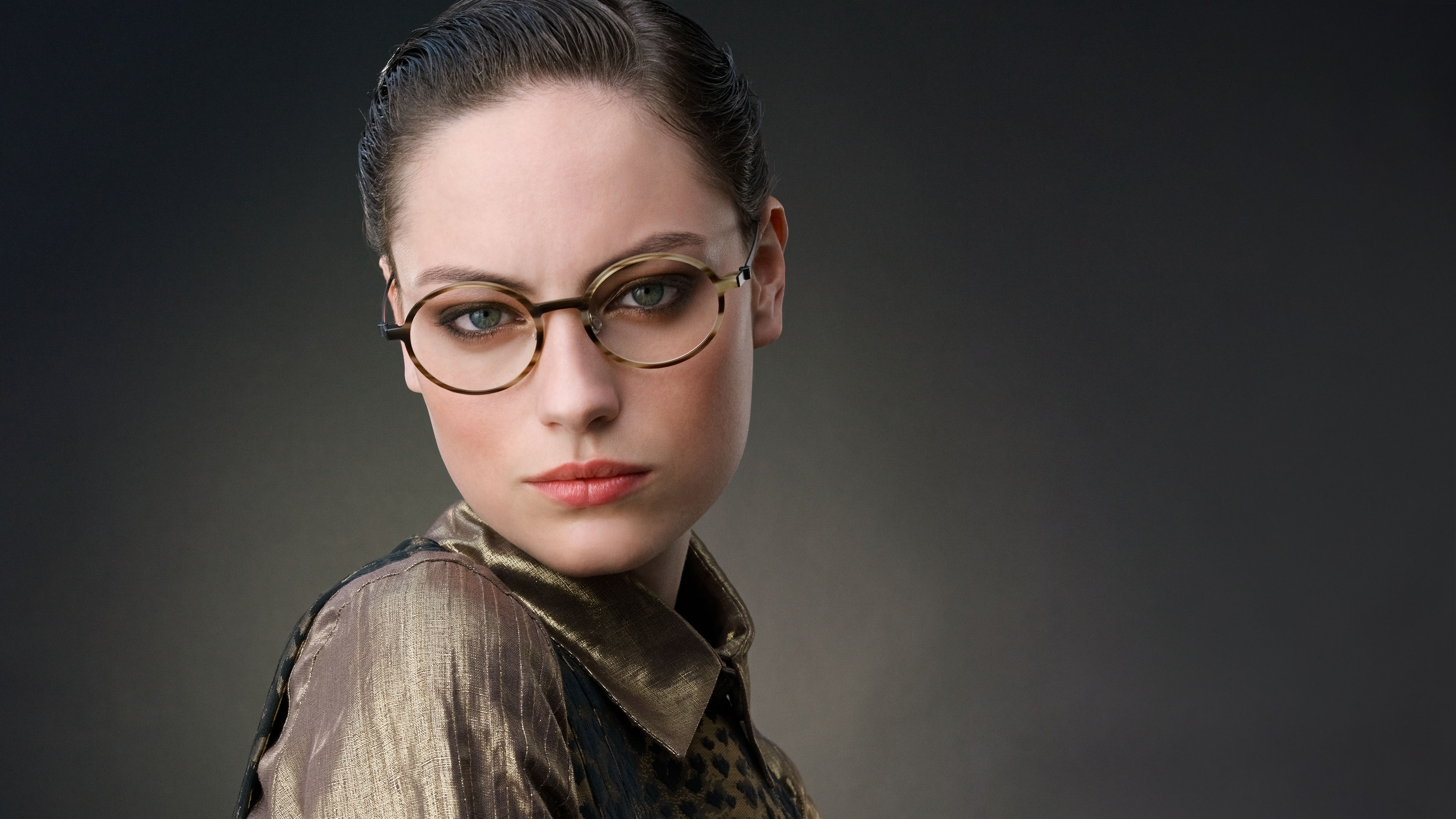 Choose carefully. No two buffalo horn glasses are exactly the same.
horn – a fascinating natural material
Buffalo horn has remarkable inherent properties – it's an exclusive visual statement while retaining the signature lightweight of LINDBERG designs. The natural buffalo horn compliments all skin tones and furthermore, it's skin-friendly.
The front of a pair of buffalo titanium consists of layers of laminated horn. The layers give this natural material greater strength and stability, while eliminating inherent stress. That is why we only use the best part of the horn for our buffalo titanium collection.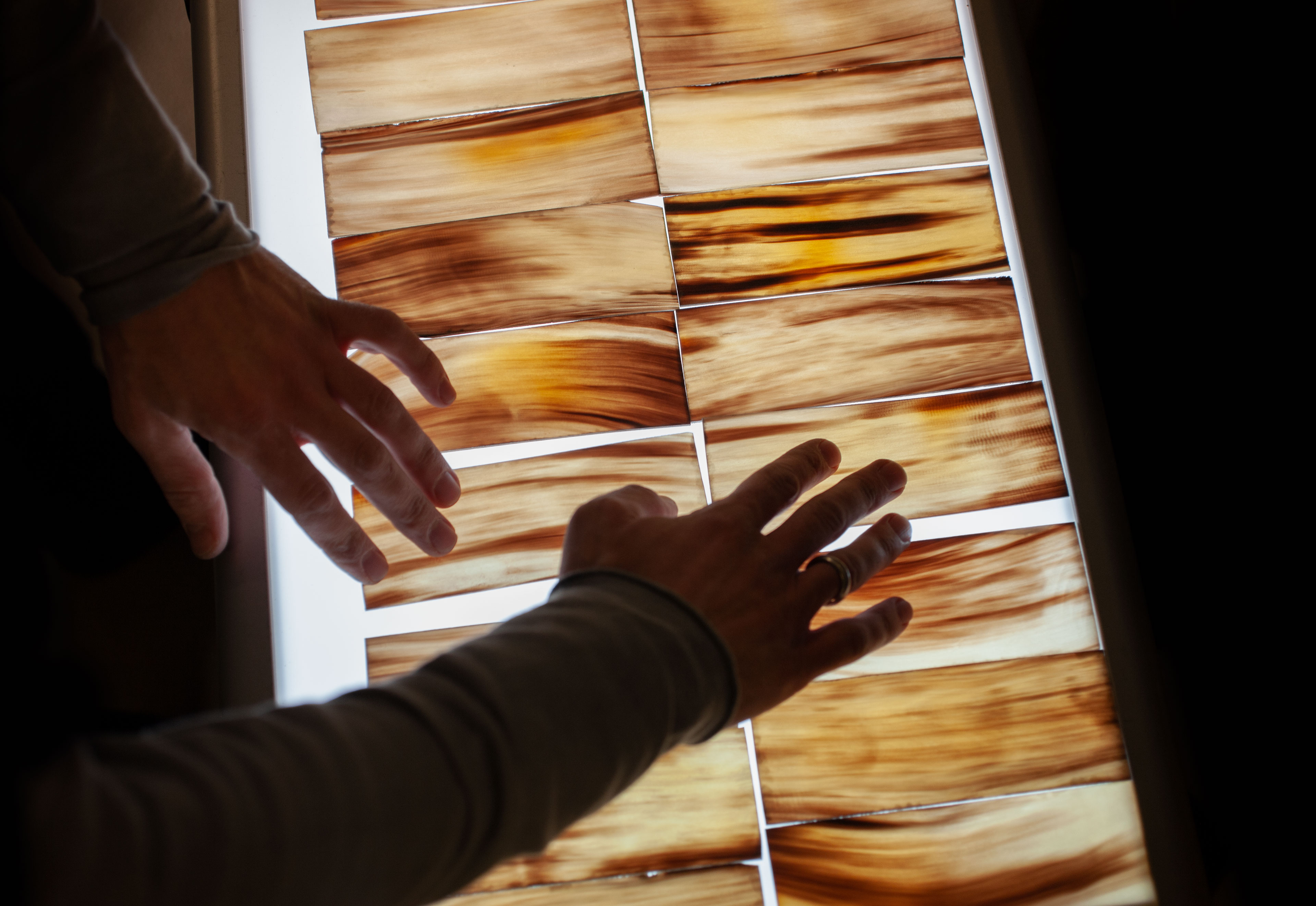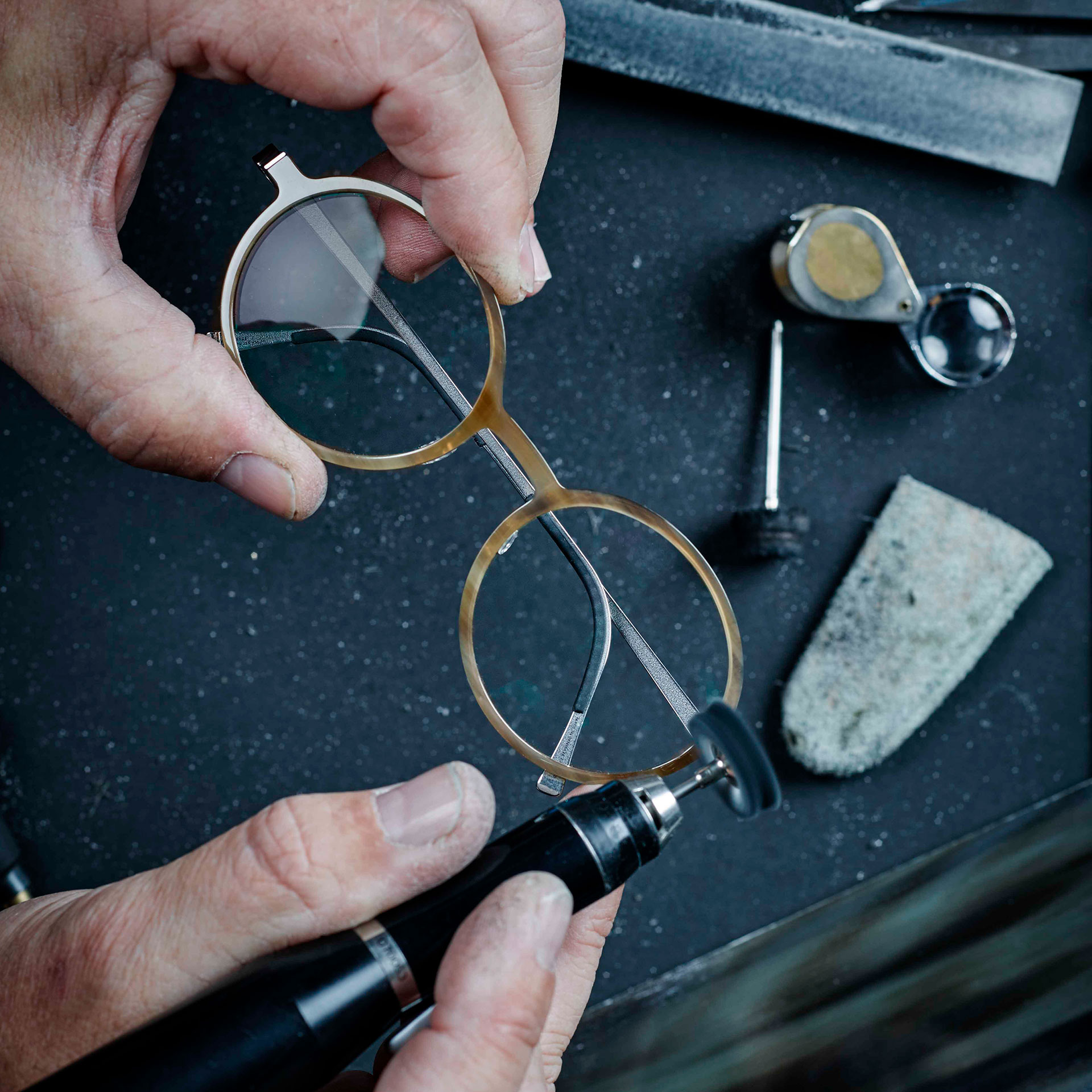 We carefully select each layer of every pair of buffalo horn glasses to find matching pieces - giving every frame a unique look.
Our master craftsmen have used all their expertise to create a timeless and beautiful pair of horn-rimmed glasses.
As horn is a natural material, colours and patterns vary. Each buffalo titanium is, therefore, one of its kind. LINDBERG horn rimmed glasses are your own personal design statement. And more than that, every pair of LINDBERG buffalo titanium has its very own unique number.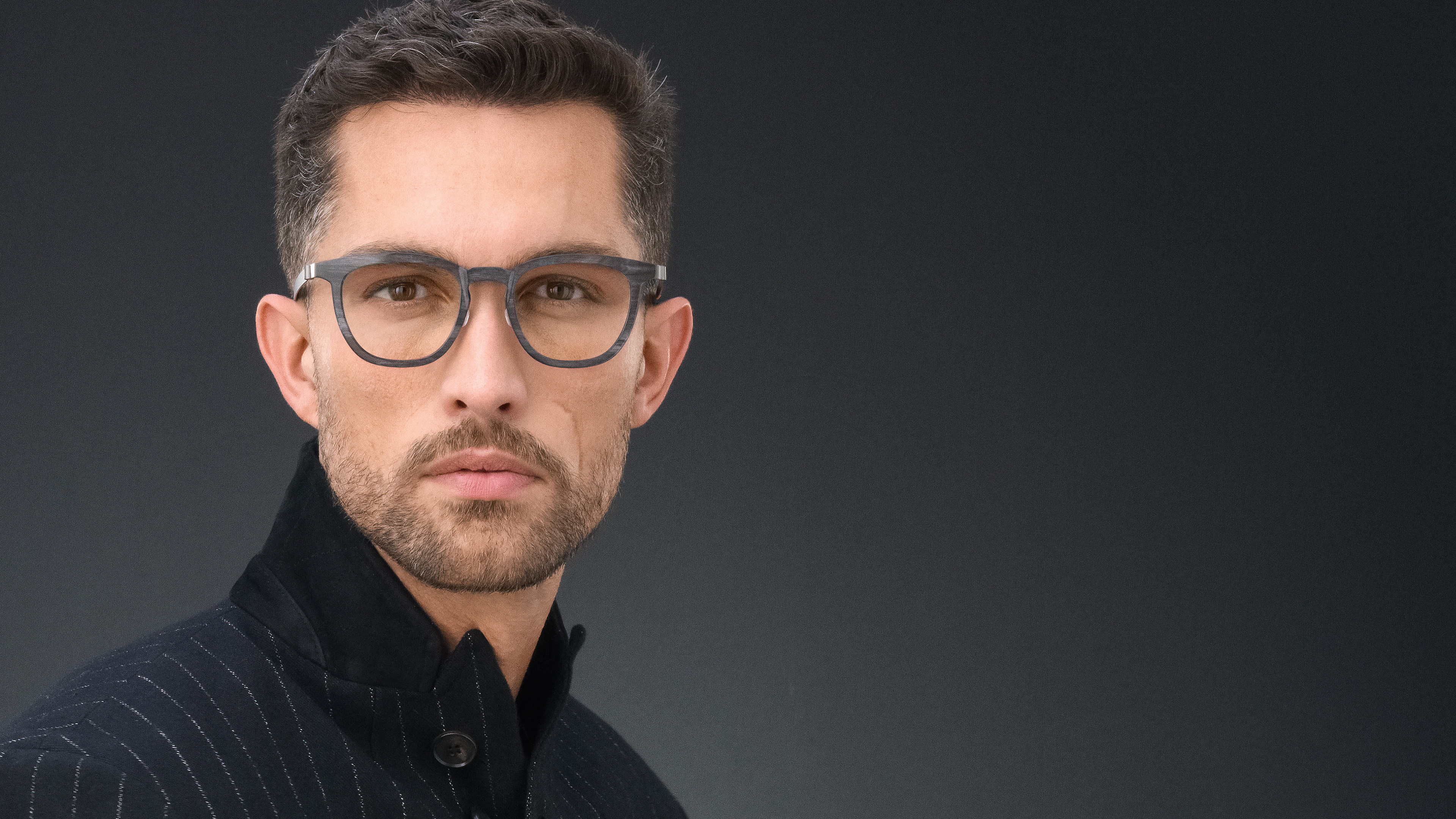 The buffalo titanium collection is unique and exclusive eyewear.
where does the horn material come from?
Horn is made from the horns of special buffalo breeds from regions such as Asia and Africa as well as South and Central America. As each breed has its own special characteristics, we are able to offer stunning colour combinations in a variety of designs.
responsibly sourced

It is important for us to stress that the water buffalo horn used for our horn-rimmed glasses does not come from an endangered species. The horn used for our buffalo titanium collection is responsibly sourced from domesticated animals whose meat has been used as food and hides in the production of leather goods.
horn combinations and titanium colours
horn combinations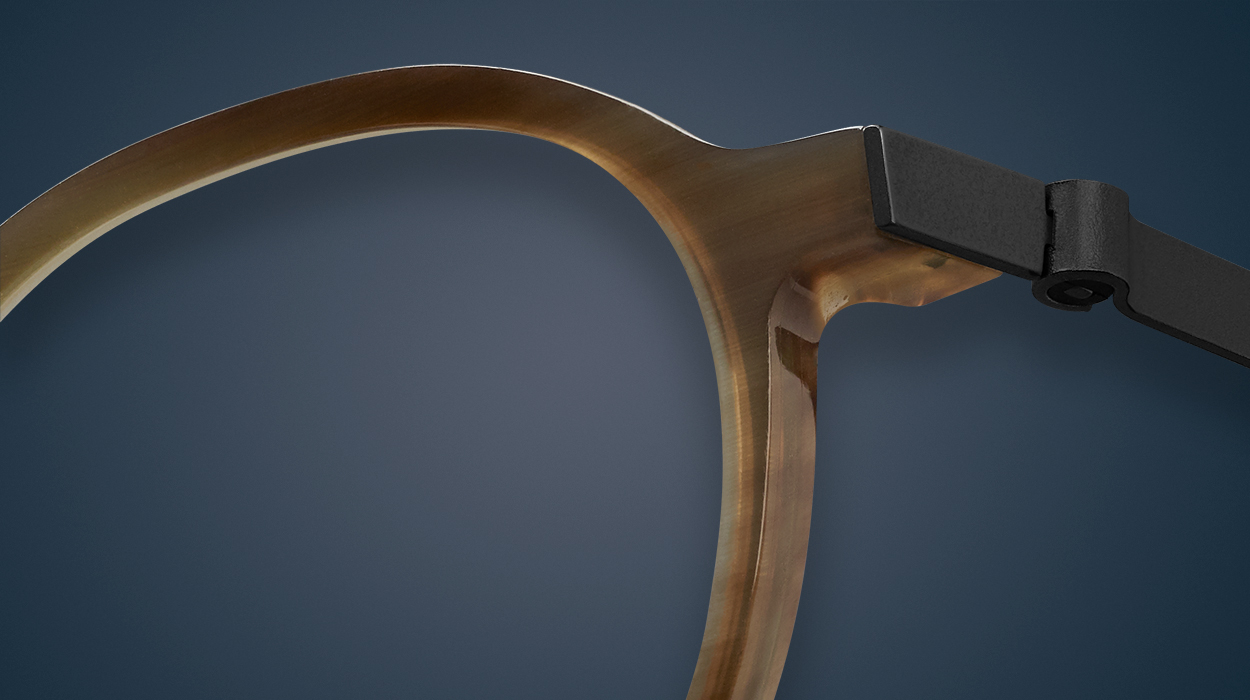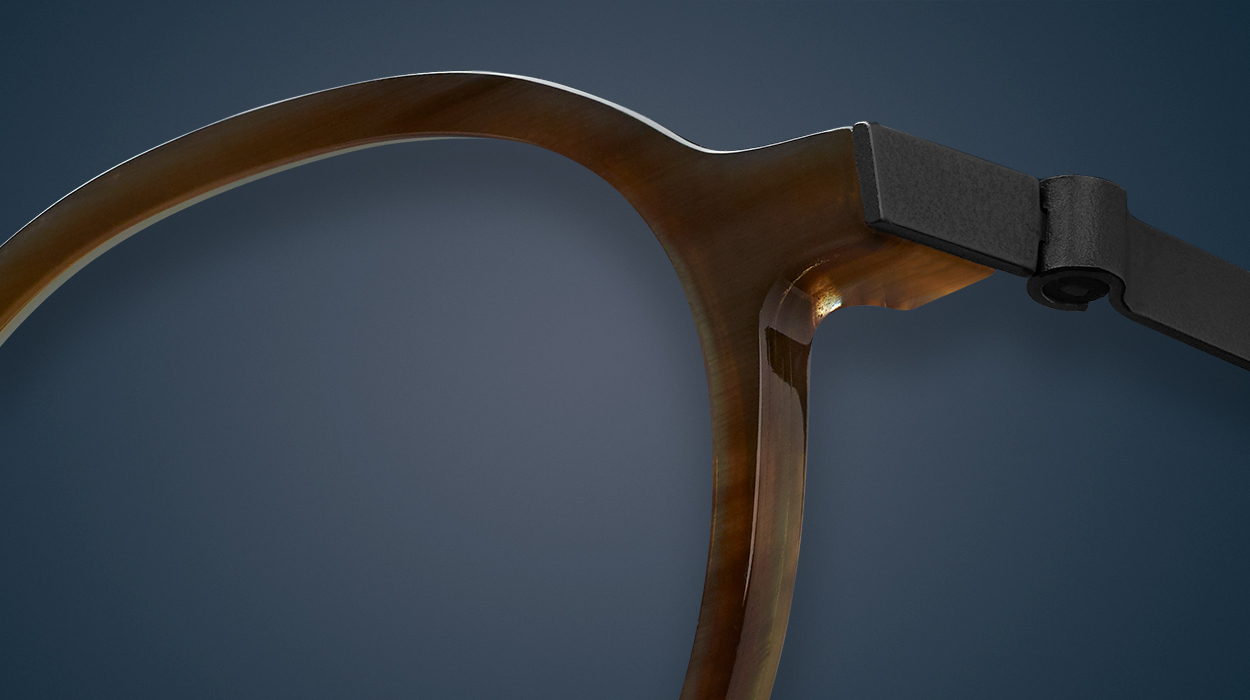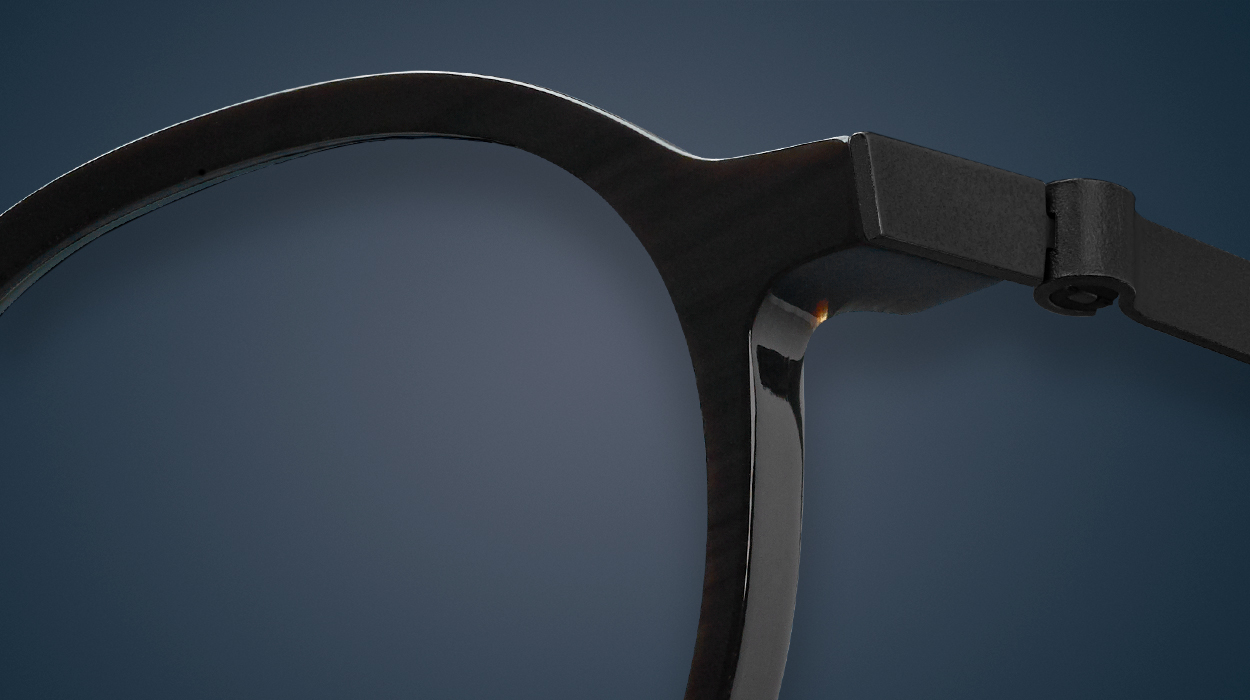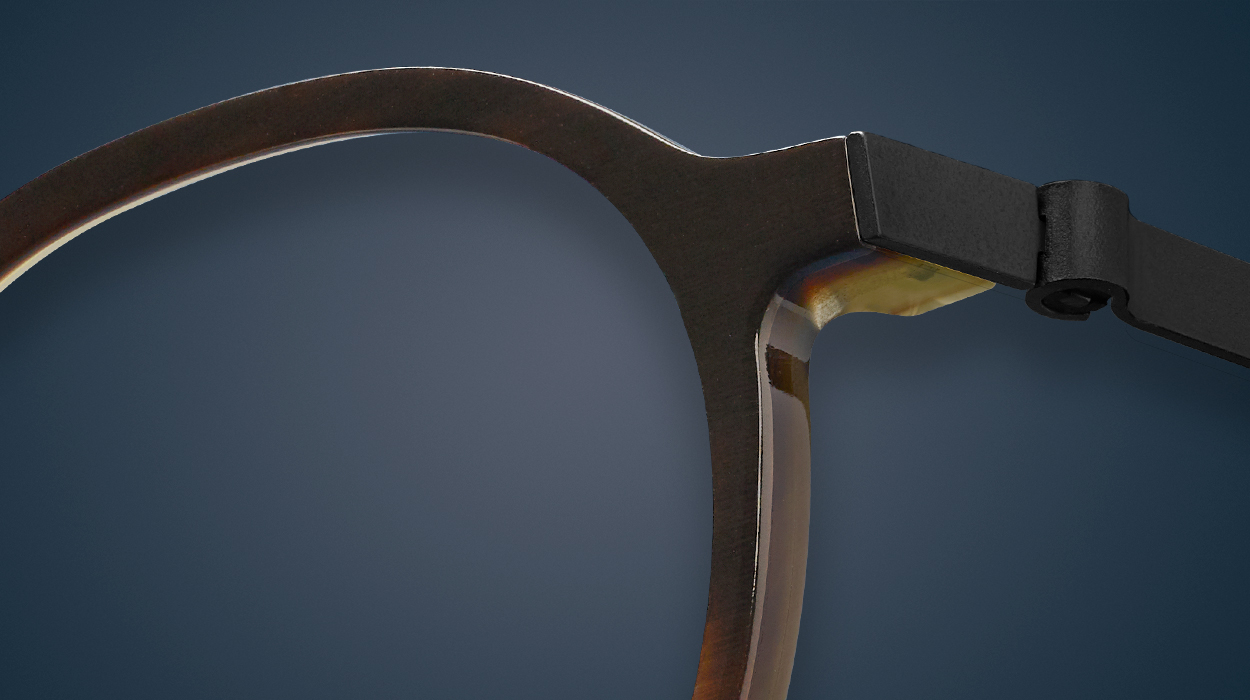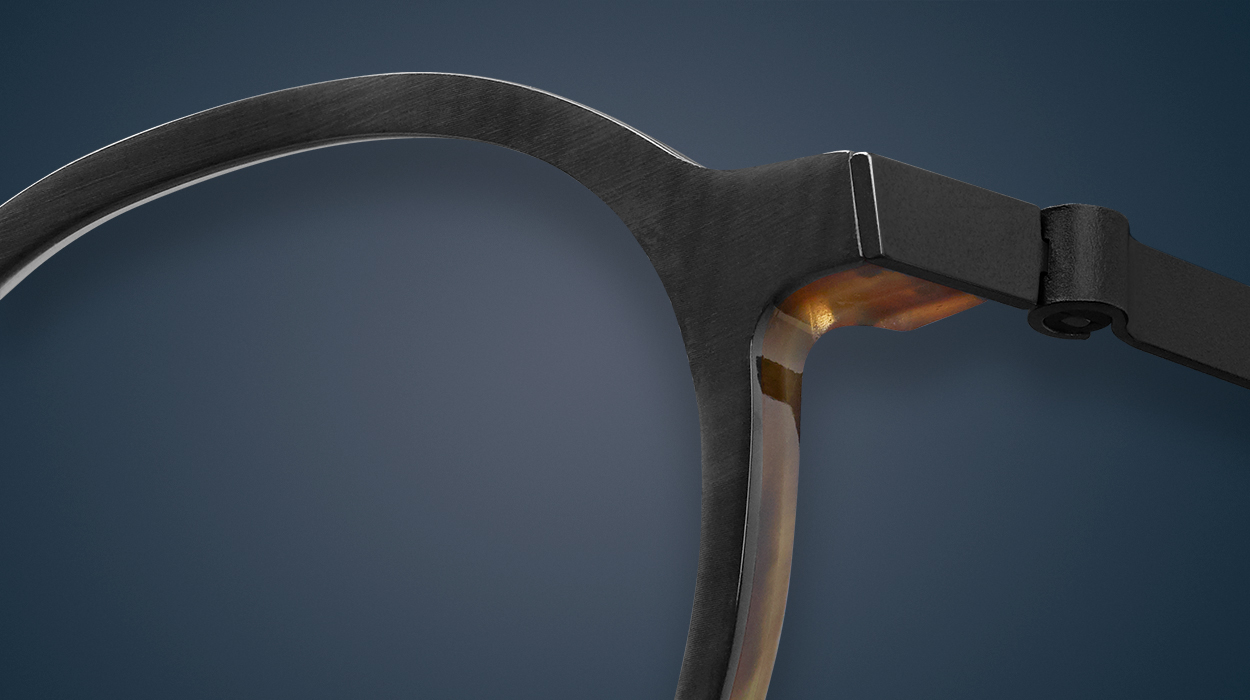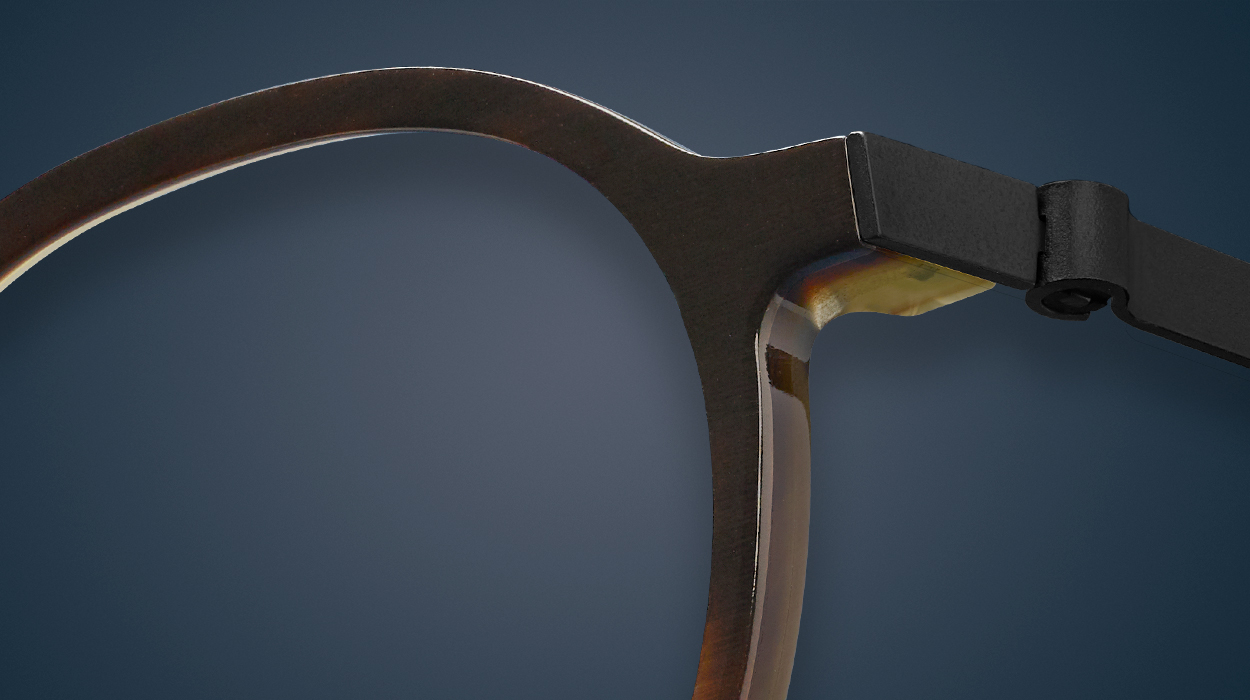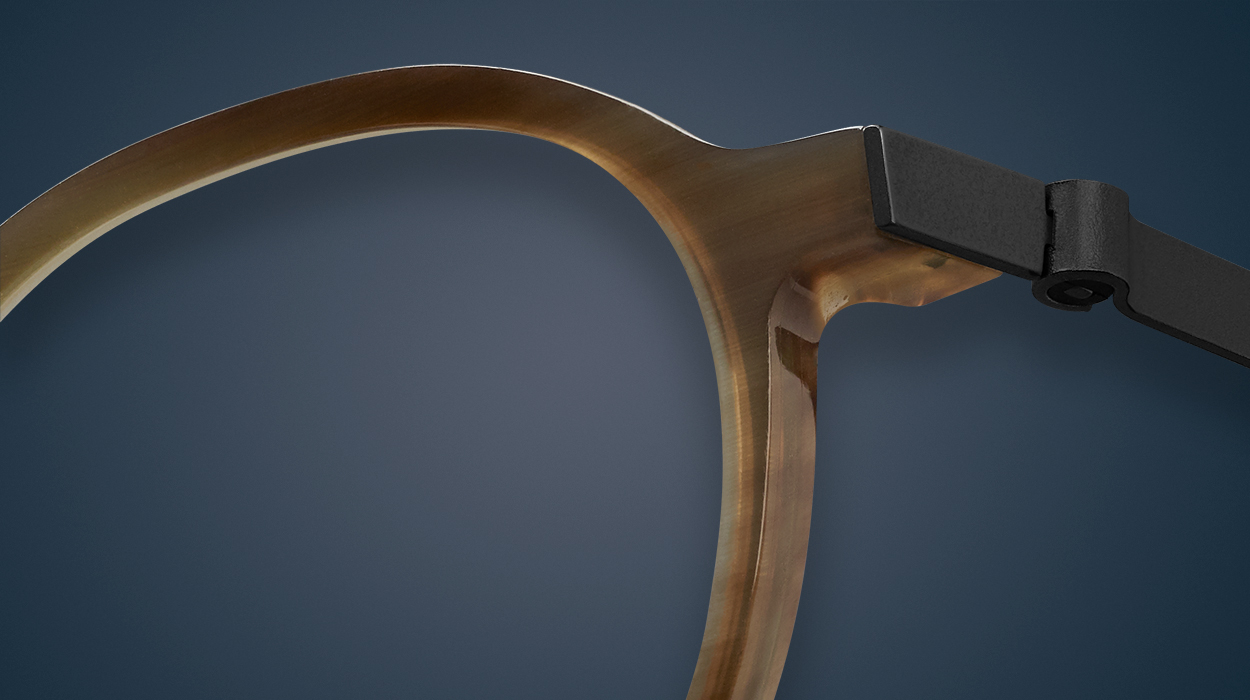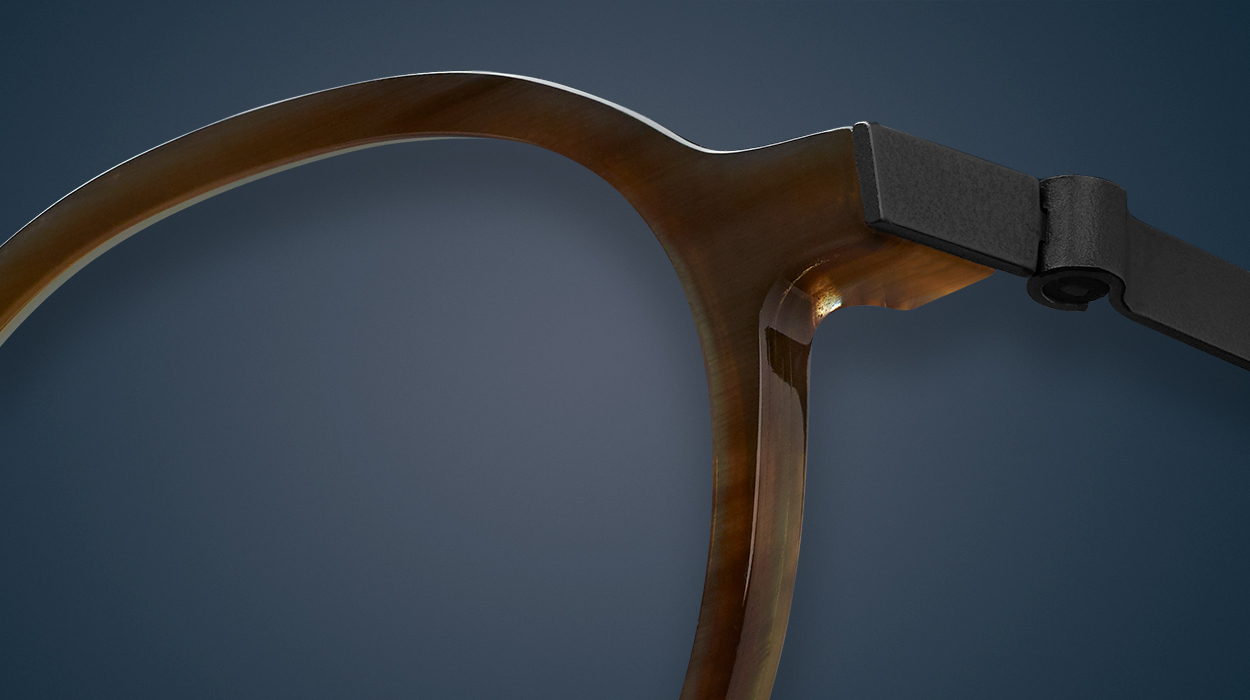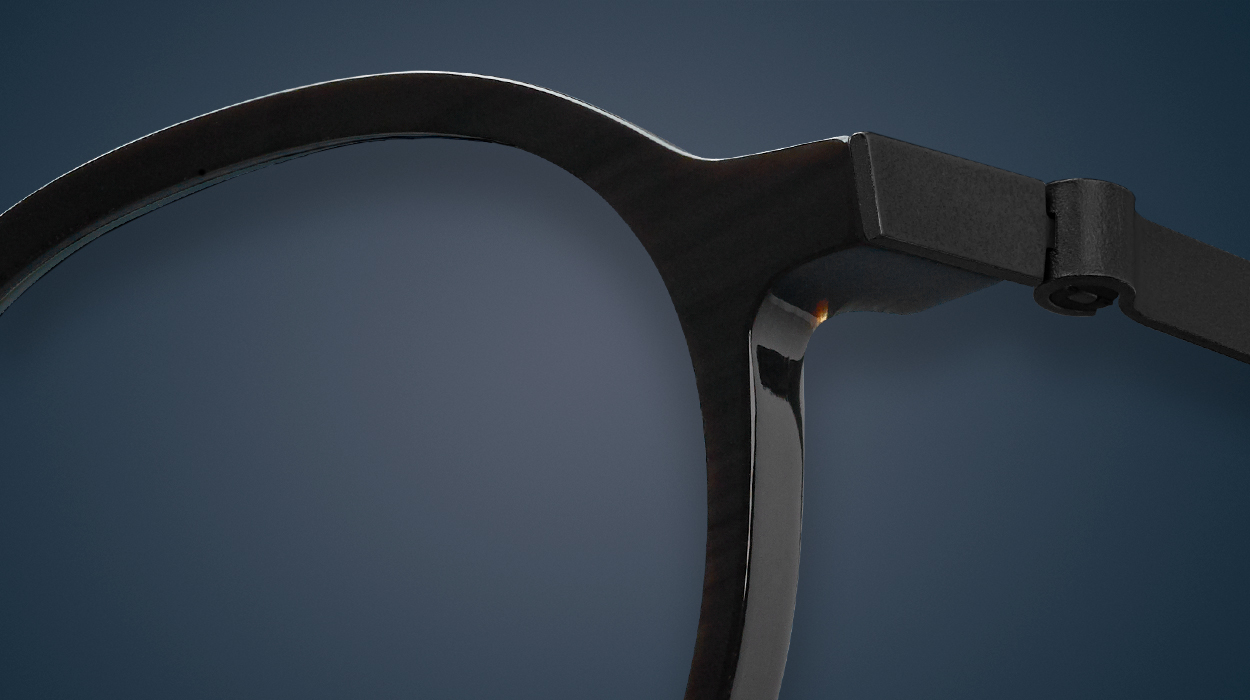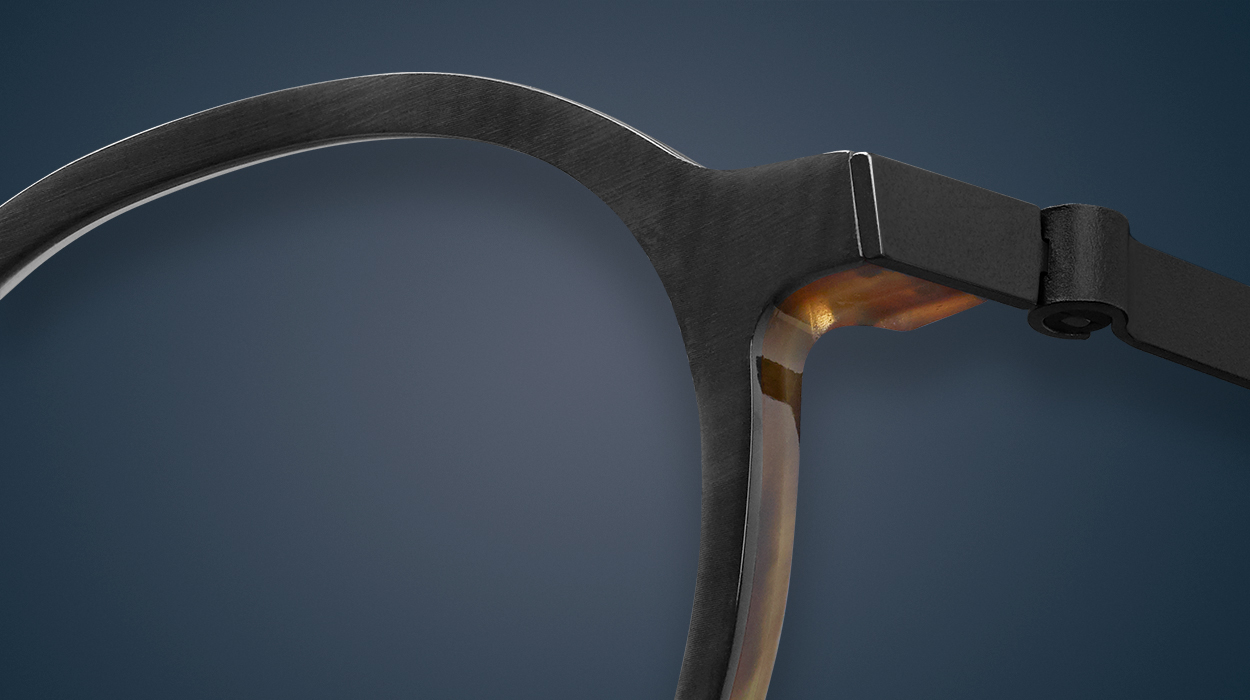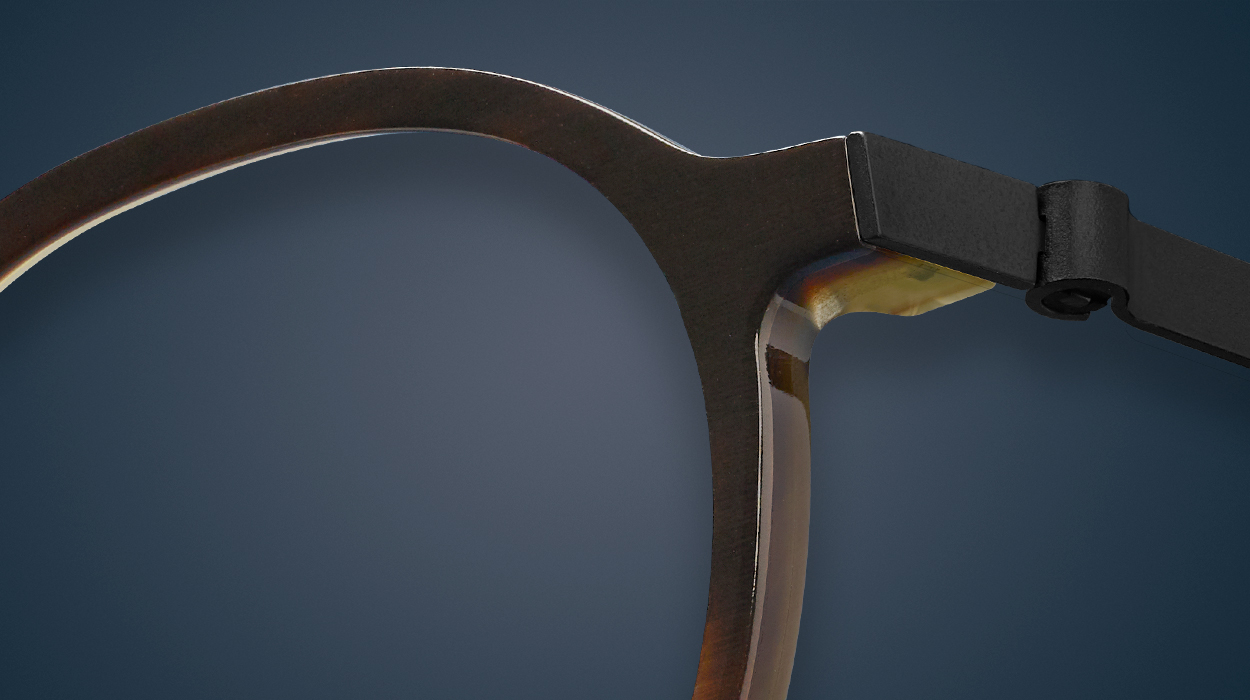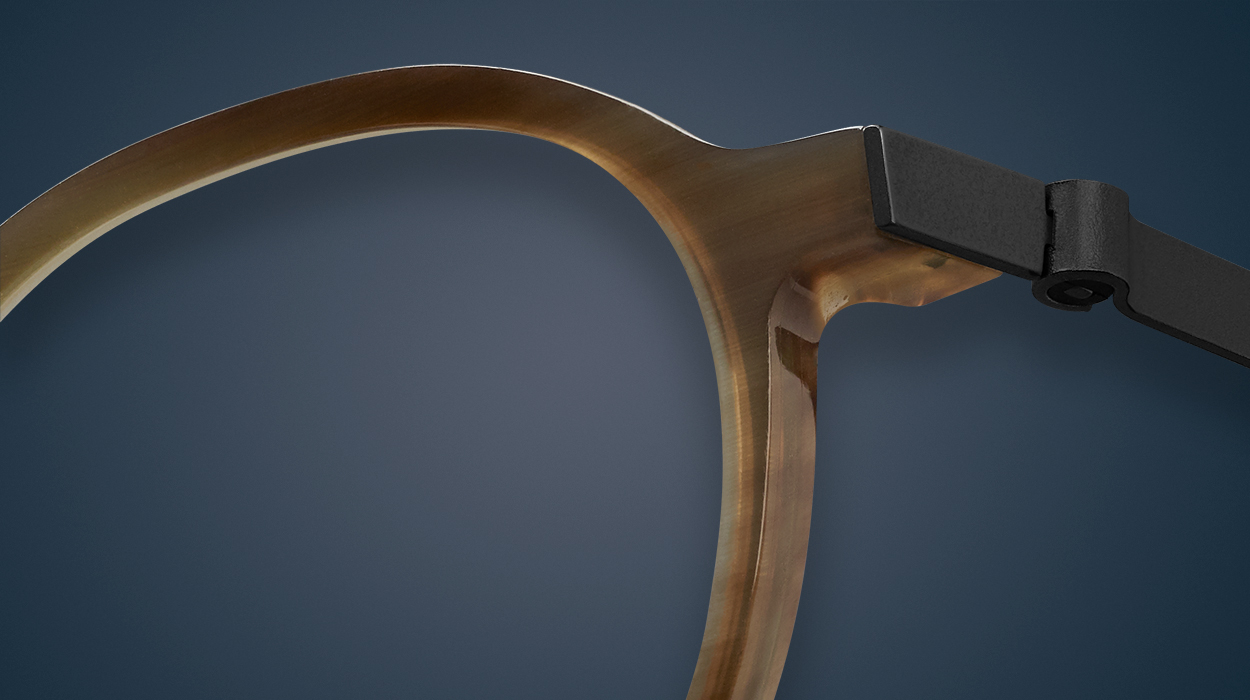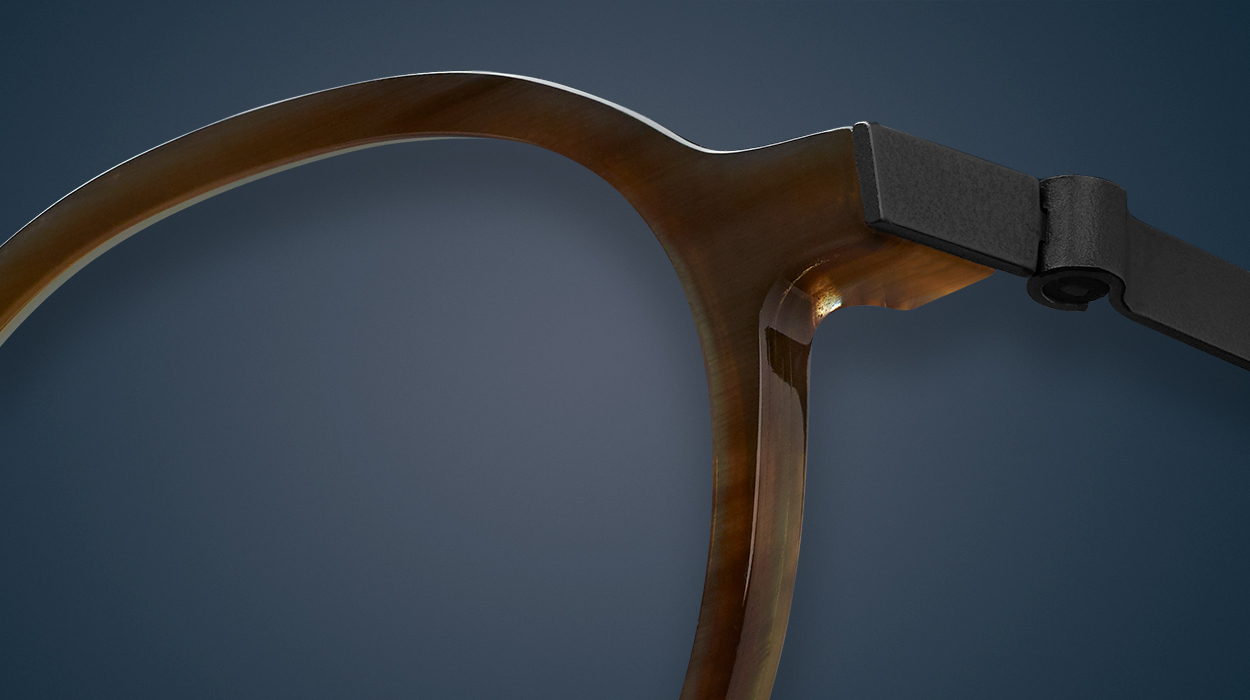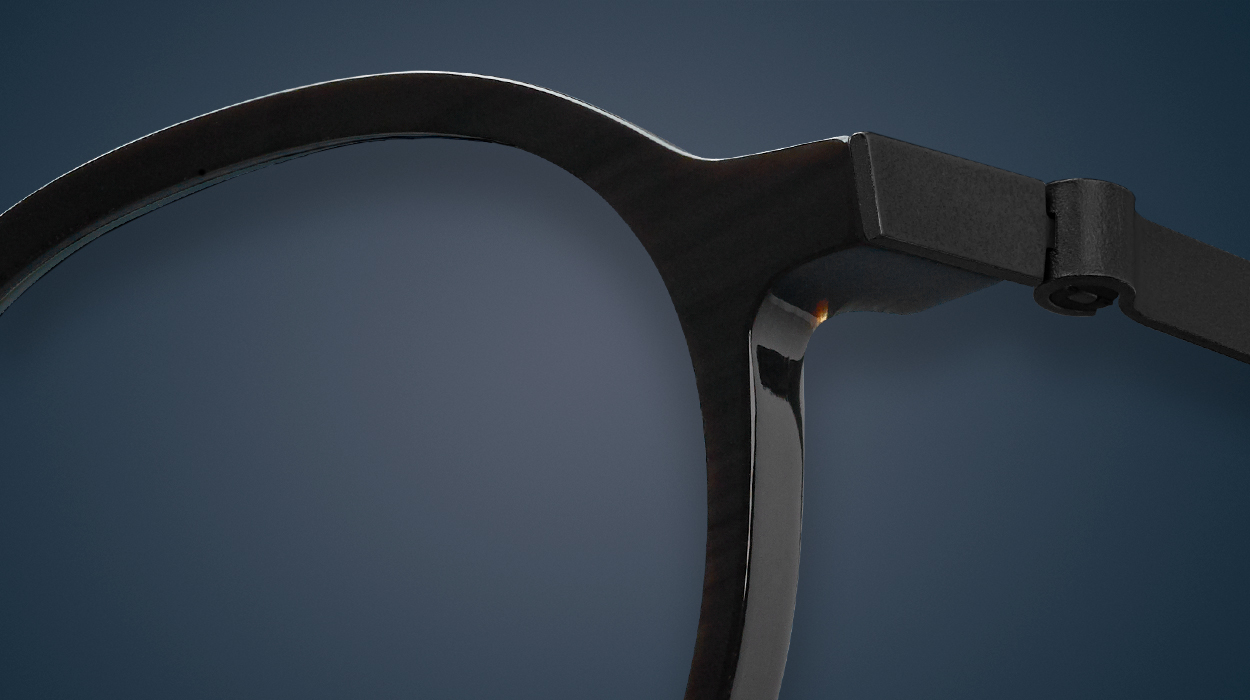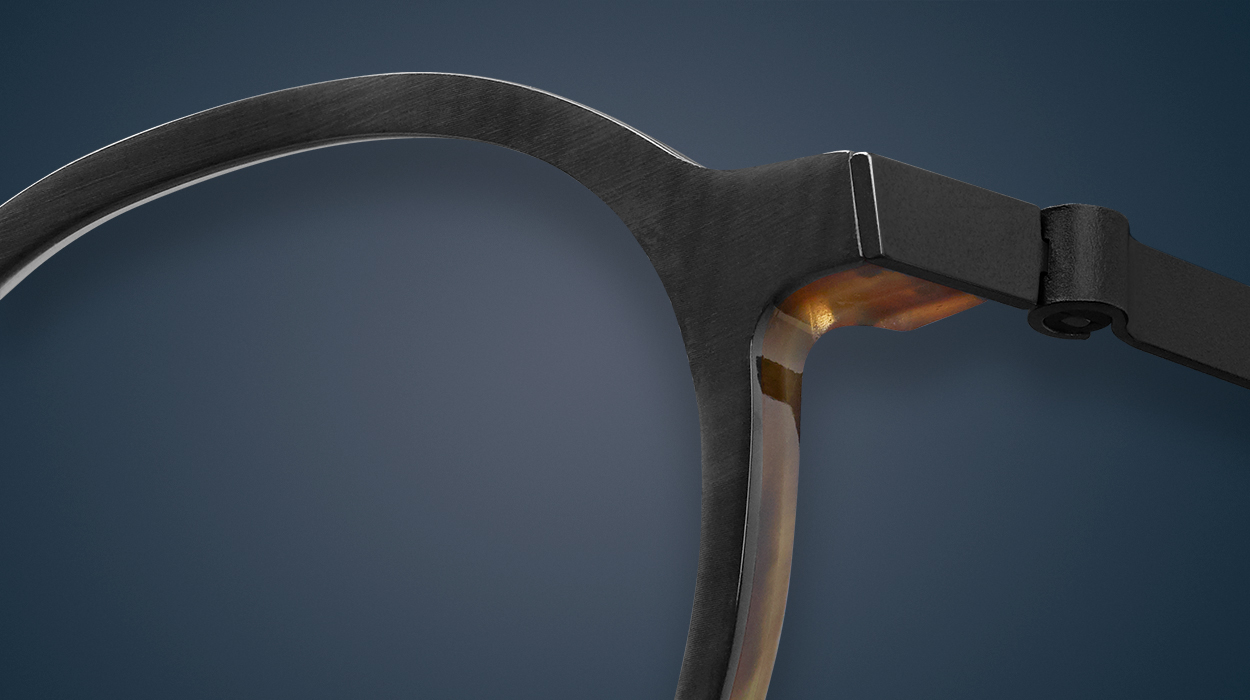 The LINDBERG fit is a perfect fit for any face, as our temples come in different lengths and are adjustable. You also have the option of choosing between different multi-adjustable ergonomic nose pads made from suitable material like medical silicone designed for optimising comfort.
To underline the handcrafted quality of LINDBERG, each piece is bestowed a unique product number. Furthermore, since each pair is made-to-order we engrave your name in your LINDBERG glasses – making them truly one of a kind.